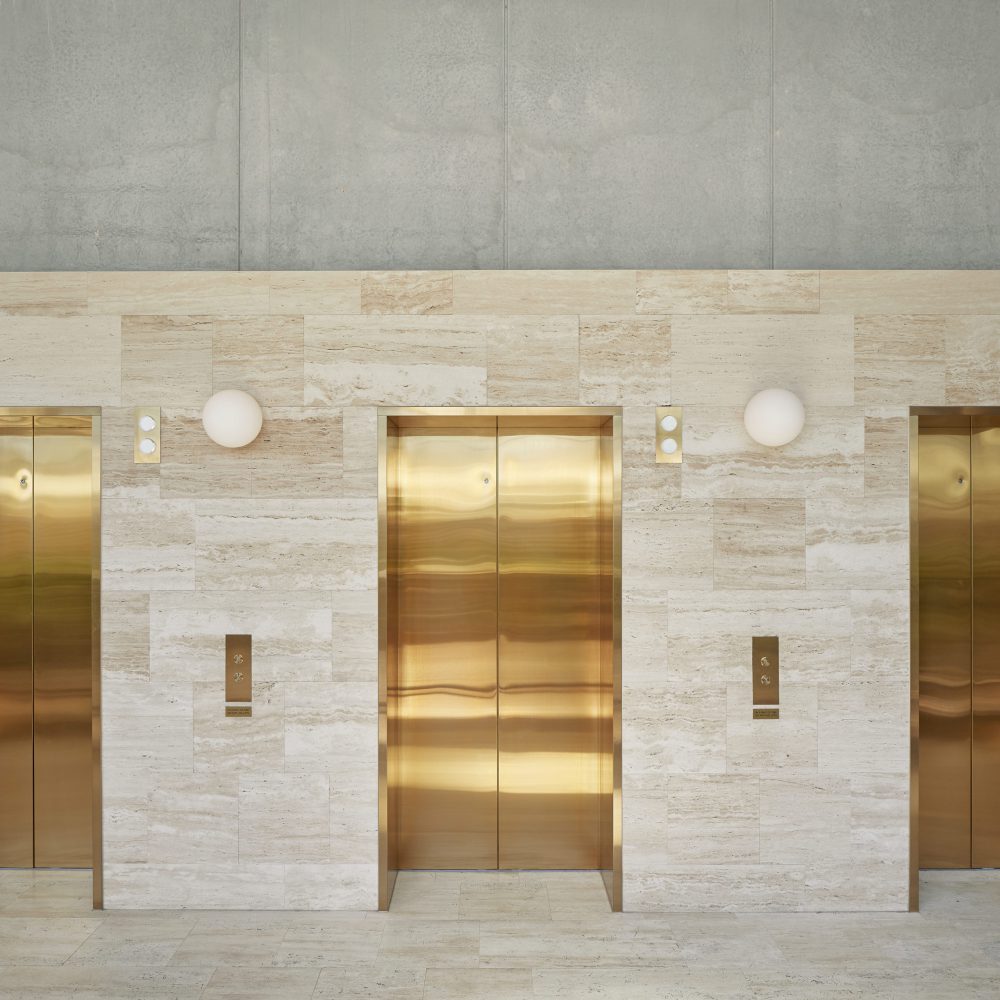 15/11/2018
The Calile becomes official
Hotel
Thursday 11 October 2018 saw the official opening of The Calile Hotel in James Street. International media, designers and guests descended upon the hotel for 24 hours of celebration to mark the highly anticipated occasion.
9.30am: Australian author Nick Earls kicked off the official proceedings. A memorable handshake of congratulations from Lord Mayor Graham Quirk and Mr Calile Malouf snr saw the hotel officially open. Guests and media in attendance enjoyed a light brunch on the breezy pool deck as the Lord Mayor congratulated the Malouf family on the outstanding addition to Brisbane and Australia's hotel scene. While he addressed the audience, almost on queue, Australian Fashion designer Dion Lion enjoyed a solo morning swim in the hotel's highly acclaimed and photographed 27-metre pool.
11.30 am: An intimate forum with Vogue Australia's Fashion Features and Strategy Director Zara Wong and leading Australian designers, Dion Lee (direct from New York), bassike duo Deborah Sams and Mary Lou Ryan, and Louise Olsen of Dinosaur Designs. Both Dion Lee and bassike among the new retailers to open flagship stores in The Calile. The designers spoke of the challenges and highs of being at the top of their field (and their love of the newly opened hotel!)
A stunning grazing style long lunch ensued where guests enjoyed an array of dishes from The Calile's kitchen all matched with Curly Flat wines.
5pm: Sundown drinks provided a wonderful opportunity for designers Camilla and Marc, Dion Lee, Venroy and bassike, to meet with some of James Street's current tenants – Aje, Gail Sorronda and Dinosaur Designs, along with friends and associates of the Malouf family. Catherine Malouf shared the family history with a detailed account of the four generations of Calile.
6pm: The celebration continued into the evening with RESORT After Dark presented by Vogue Australia. A night of designer appearances including CAMILLA AND MARC, bassike, Venroy, Dion Lee, Dinosaur Designs, Aje, Natasha Schweitzer and Gail Sorronda – in addition to special appearances by the editors of Vogue, GQ Magazine and Vogue Living in the Vogue Australia Lounge – all with a side of special in-store activities, street-wide DJ performance and more.
Friday 12pm: The celebratory schedule culminated with, 'Checking In The Future of Luxury Travel' presented by the Australian Financial Review (AFR). AFR Magazine Editor Matthew Drummond was joined by David Prior, co-founder of PRIOR, a members-only traveller's club, Halcyon House founder Siobhan Bickle and the architects behind The Calile, Adrian Spence and Ingrid Richards. Over an elegant three-course lunch, panellists unpacked the evolution of the luxury travel market and the desire for travel experiences that reflect something authentic, local and sophisticated.