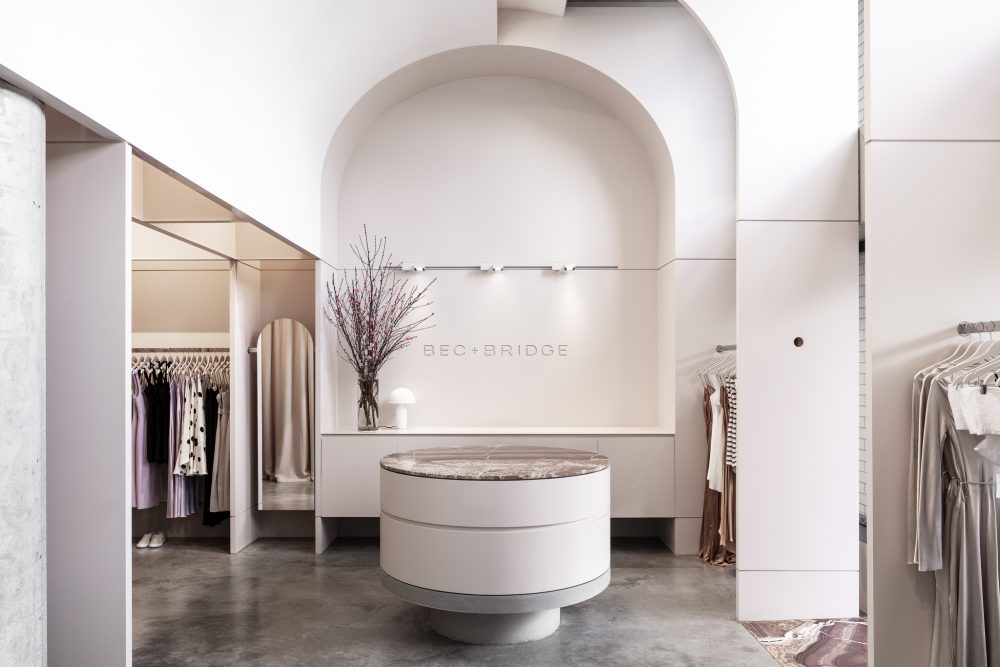 09/10/2018
The Residents – Bec & Bridge
Fashion, James St
For design team, Bridget Yorston and Becky Cooper opening a Bec + Bridge boutique on James Street have been at the top of their list since they opened their first retail space in August 2017.
"We have such a loyal Brisbane customer, we cannot wait to get to know them better and give them the full brand experience," says the creative pair behind the Bec + Bridge brand.
"Opening a store on James Street was always the dream for us. It has a great atmosphere with the perfect combination of quality food
and shopping. We couldn't imagine a better spot for our first Queensland store."
For a brand established fifteen years ago in 2003, yet only now opening their second retail store, is a sign of a brand that is no flash-in-the-pan and one that is carefully managed and highly selective of their residences.
"Our stores have a relaxed and sophisticated outdoor-living feel to them, articulated in a way that is distinctly feminine, spirited and Bec + Bridge. Think warm Himalayan Salt walls with luxurious textures in soft neutral tones, set against a light herringbone brick floor. Our customer is encouraged to hang around and relax on the built-in leather daybed."
The James Street store will embody the same warmth and femininity as the flagship Bondi location, and aim for that perfect balance of relaxed yet sophisticated style – a hallmark of the brand. An ethos that has won them a dedicated local and international following, not to mention a flock of celebrity devotees.
Bec + Bridge will throw open doors on James St to locals and celebrities alike this Spring.