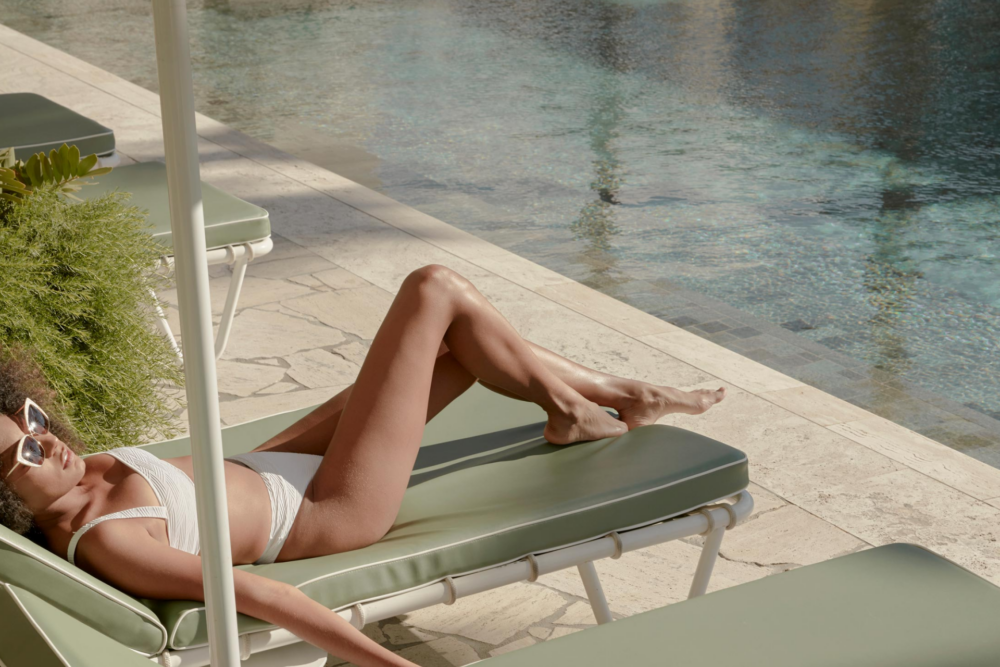 16/12/2022
Swim Sets
Hotel, Music
We love a little bonhomie buzz here at The Calile. Take a sparkling pool, add a generous dose of quality music from the freshest DJ talent and the tableau is set for summertime magic.
This summer, as temperatures rise, every Thursday til Sunday we'll host Swim Sets for in-house guests, providing a quality local line-up of hot DJs on the pool deck kicking off from midday to 9pm. Commencing the first weekend in December, and coinciding with the launch of our outdoor DJ station we're starting the season as we intend to go on – nothing but happy upbeat days ahead.
Our skilful selectors including the likes of Jad & The, David Versace, and Squidgenini will bring the summer heat via the beat, seamlessly taking those poolside from balmy daytime vibes to cool evening beats after the sun sets and the stars come out.
It is after all the season where the hardest decision should be "do I take another dip or have another drink".  Wear less, stay hydrated, waste more time swimming, and linger longer poolside.  We have 27m of cool Calile pool, fringed with daybeds for lounging and sunning, cabanas for chilling, snacks and sips from our Mediterranean friend Hellenika all set to the summer soundtrack spun by our favourite selectors.
Linger longer poolside or retreat to your cool room, order a Calile Cocktail Cube and enjoy some robe-time where the beats can be enjoyed by those in Poolside Rooms with balconies. Plan ahead now to book your front-row balcony spot.
Alternatively, keep the vibe alive at any time during your stay or after you leave by tuning in to previous Swim Sets via The Calile Hotel Spotify.
Join the Swim Set for music, swims, and magic.