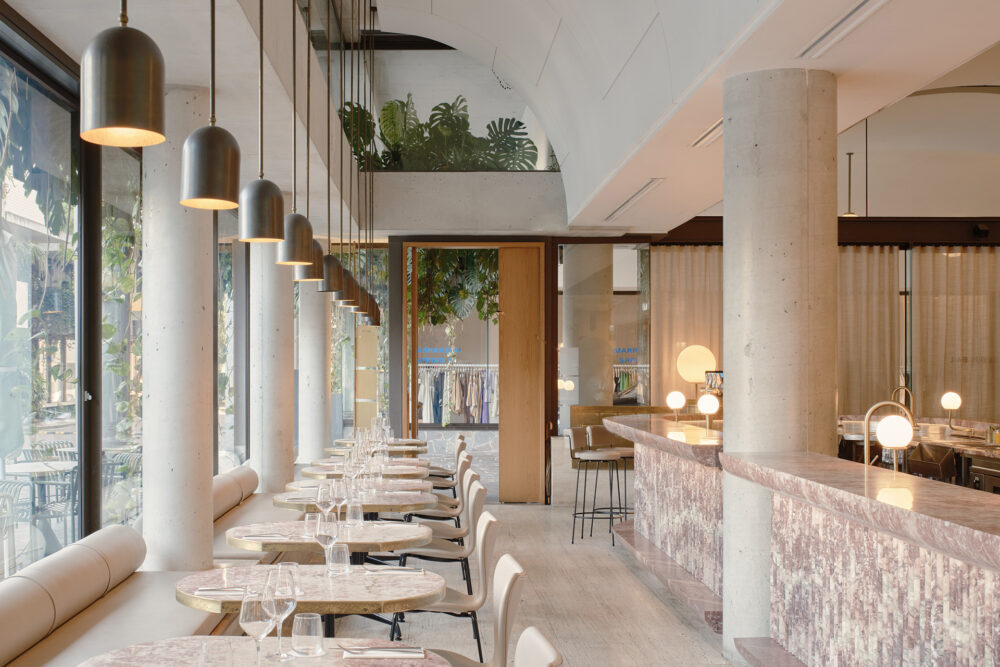 23/06/2023
Lobby Bar: New Menu
Food, Hotel
Cooler months hit differently around here, in a good way. The summer delirium subsides, things are calmer, and, yes, cooler in both temperature and style. Mock us all you will for bringing out the knitwear when the thermometer hits 22°c (71.6°f), but we will not back down, winter has come, and we, the locals, are chilly.
Fortunately, Lobby Bar has maximised the so-called "mild" change in the weather to develop a menu of fresh winter warmers. Built on the seasonal harvests Lobby Bar is plating up the best ingredients for a new menu comprising hearty soups, braised meats and slow-roasted vegetables.
Winter welcomes a confident continental foray into a seasonal spread spanning Confit Duck Consommé's, Baked Camembert, Coal-Roasted Quail, and Truffled Leek & Potato Soup. The Ratatouille Tart, leafy greens from our rooftop veggie patch and fresh pastries from our subterranean pastry kitchen provide lighter options to compliment the entrees and mains.
As a place for travellers, we realise that our winter is considered by many as "warm weather" – so for those seeking lighter fare to accompany the mild climate, we recommend ordering up the fresh and citrusy Kingfish Carpaccio, lightly battered Zucchini Flowers and Flambé Prawns. Fortunately, all fit the summer aesthetic, are fresh all year round, and are sourced locally, given our mild climate.
Comfort seekers are covered too, with go-to comfort foods including mushroom-y House Made Gnocchi, Braised Brisket and Steak Frites rounding out an accessible and informal dining selection.
Cosy up inside or settle in outside in the sunlit laneway (blanket optional) and spot Lobby Bar Head Chef Andy fresh from the rooftop garden with the freshest harvest, The Calile Hotel's Pastry Chef, Amélie as she tops up fresh house-made pastries, and flag down Lobby Bar Sommelier Thibaud for a considered pairing.
This update was appropriately penned at Lobby Bar, in the laneway (with a blanket), a glass of Domaine des Hates, Petit Chablis and Truffled Leek and Potato Soup.
Walk in or book your table ahead of time.