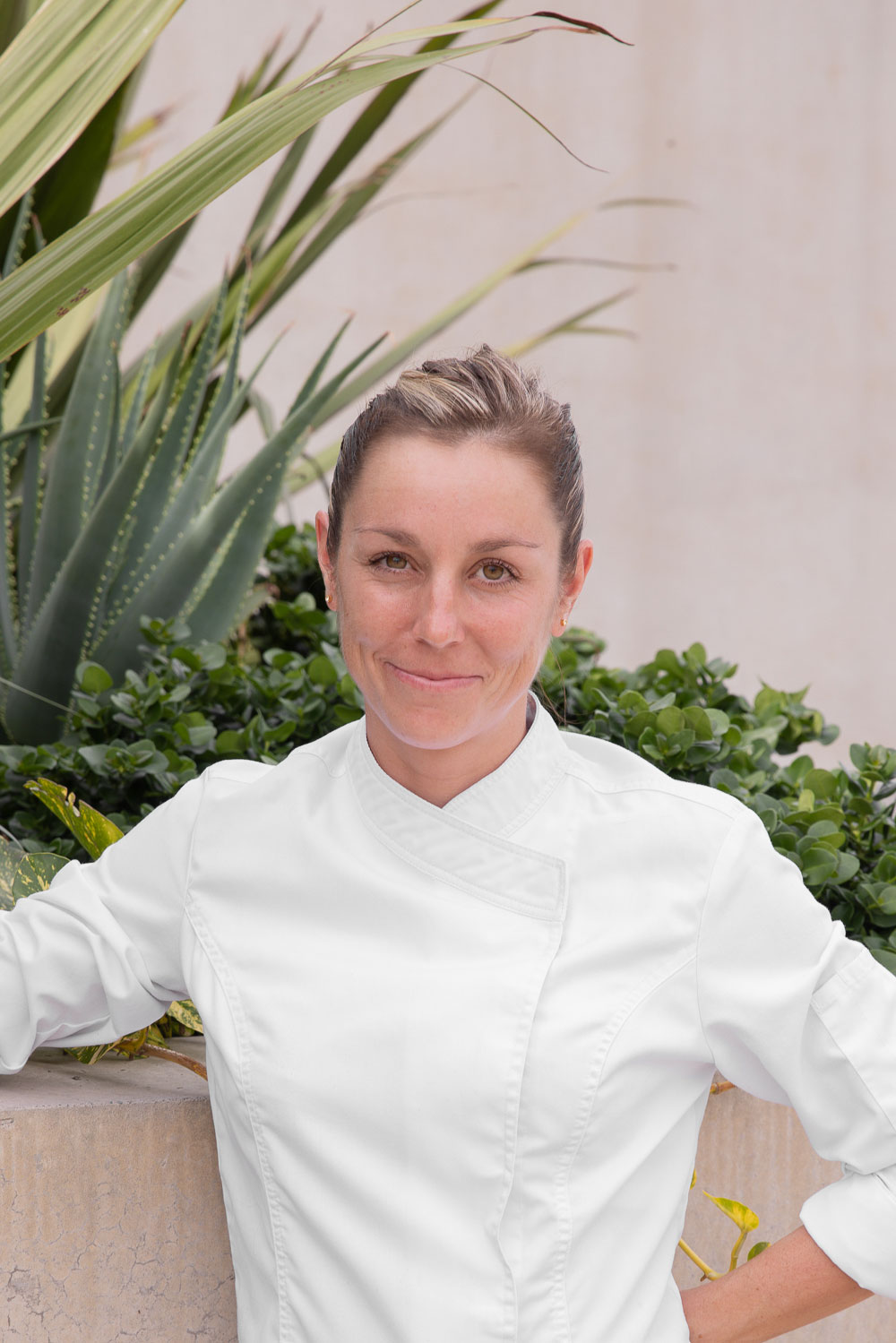 01/04/2023
Our Pastry Perfectionist… Amélie Gunn
Food, Hotel
It is unlikely to imagine that the alluring aromas of buttery pastries could be found in the vicinity of a hotel basement car park, but not impossible.
Welcome to The Calile's dedicated subterranean pastry kitchen headed up by Chef Amélie Gunn. In the early hours, as the hotel comes to life on James Street – Amélie can be found perfecting taste and texture – creating an array of golden delights for guests to enjoy first up in the Lobby Bar with their morning espresso.
As The Calile Hotel's Senior Pastry Chef – Amélie is responsible for not only Lobby Bar treats but also the entire hotel's baking demands. Think functions and conferences, in-room amenities, and room service – all being serviced from this state-of-the-art and immaculately organised but rather conservative bake space overseen by a dedicated bread lover.
"I've always been passionate about bread, but I only came to pastry work since being in Australia. Being French, breads and pastries are a part of our daily lives, and we take it for granted. Since being in Australia, I started to realise how special this craft is, and I feel privileged to be able to share it with our guests at The Calile Hotel," says Amélie.
"What is most special to me is the early morning when I start my shift and bake all the pastries for the day. It is such a magical moment when everything is cooking, the smell! It brings me back to France! On average, we make 40 to 50 pastries per day, more on weekends and about 30 petits fours for the afternoon evening trade."
Initially studying law and having worked as a lawyer, Amelie came to cooking when she decided to give up everything, move to Paris, and attend Ferrandi – the internationally recognised school of culinary arts that has nurtured great chefs for over a year century. On graduating, Amélie spent several years perfecting her craft under expert tutelage at several Michelin-starred restaurants, totalling an impressive seven Michelin stars.
"I then worked in the South of France for almost two years in a three-Michelin star restaurant called Christophe Baquie, named after the chef. He was my mentor for years; I've got so much appreciation for his cuisine and his ethos as a chef."
"After that, I moved to Paris where I met Andy (husband) as we were working in a two Michelin star restaurant called Le Taillevent (one of the oldest and most iconic restaurants in Paris)."
Meeting 'Andy in Paris' led to the pair saying au revoir to France and hello to Andy's homeland Australia with the duo joining The Calile in 2020. Paris' loss was most certainly our gain, with Amélie and her team baking on average 300 croissants, 300 pain au chocolat, 2,000 grissini's and 8,000 sablés (mini-cookies served with tea and coffee) per month, transforming up to 100kg of flour weekly into golden, delicate and delicious specialties.
Enjoy the fresh baked goods daily in Lobby Bar and partake in Chef Amélie's monthly pastry specials, such as cruffins and brioche feuilletée.