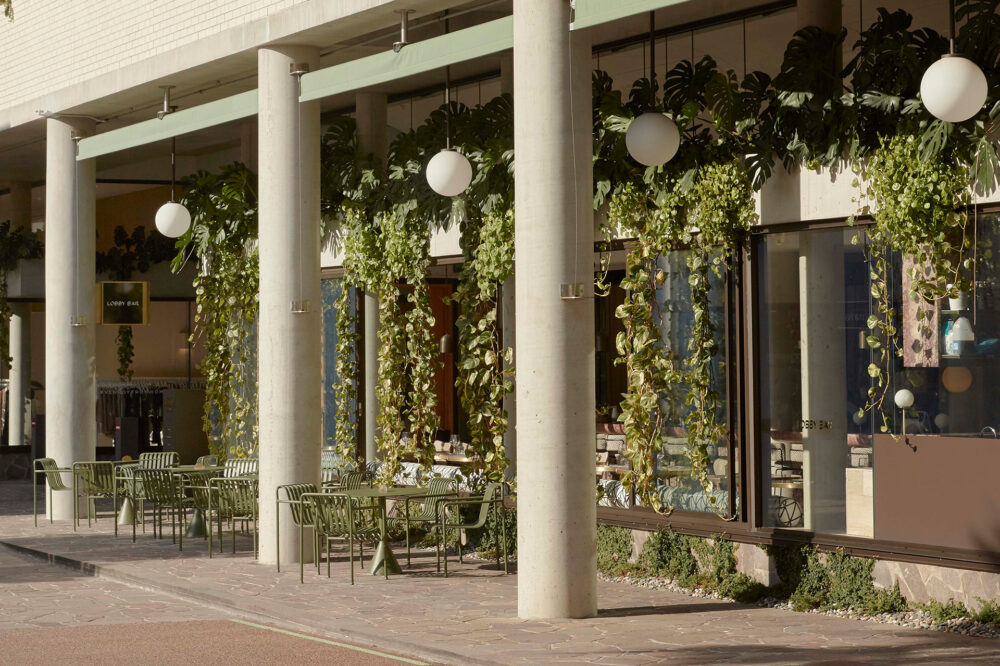 15/07/2022
Bonjour Lobby Bar
Food, Hotel
Like a classic Bordeaux, Lobby Bar has evolved and matured, now an established "I'll-meet-you-there" destination at all times, day or night.
Whether you're a guest, local, or in-the-know visitor, one step inside, and you'll be welcomed into a beautiful space and an extension of the Calile Hotel's signature warm hospitality.
Transcending the typical function of a hotel restaurant, Lobby Bar is delightfully fluid, a mirror for your mood as the day progresses, making it the perfect space to dine, conduct casual business, idle away time, enjoy an aperitif or a combination of your choosing.
Great food and libations are a given, and this July, head chef Andy Gunn and his wife, Amelie, reimagined the Lobby Bar with a French-inspired menu.
"With Brisbane's mild, sub-tropical climate, people don't want heavy cream and butter-rich dishes. Instead, people favour simple and fresh interpretations. Lobby Bar's new menu is about playing with those familiar and appealing French flavours, celebrating the seasonal and local delights from our culinary rooftop garden, adding the Lobby Bar touch, and respecting quality produce and simplicity, as the French do." Andy shares.
A thoughtful union between traditional technique and local innovation, the menu takes a gentle stroll through centuries of culinary tradition, extracting snippets of respected French foundations and fusing them with experimentation and modern combinations from The Calile's rooftop garden.
When setting the intention for the menu, the words innovation, simplicity, and local speak to the essence of each dish that leaves the kitchen. Whether it's a French Toast Tiramisu for breakfast, a freshly baked baguette for brunch, a tasty morsel with a cocktail, or a three-course dinner experience, there's something to satisfy even the most discerning of palates.
The chef's recommendation? The bouillabaisse or the beef tartare. The bouillabaisse is a traditional French dish made to be theatrical, innovative, and light, yet full of flavour. And the beef tartare? A revisited classic with a twist of international flavour. C'est délicieux.
A delightfully unexpected dining experience, "It is our hope that visitors can feel at home, relaxed, and happy after their meal, ready to explore more of this fantastic precinct." Andy shares.
Open seven days a week, for breakfast, lunch, dinner, aperitifs, last-minute nightcaps, and all the moments in-between, find Lobby Bar at the lobby of The Calile Hotel or via Ada Lane.