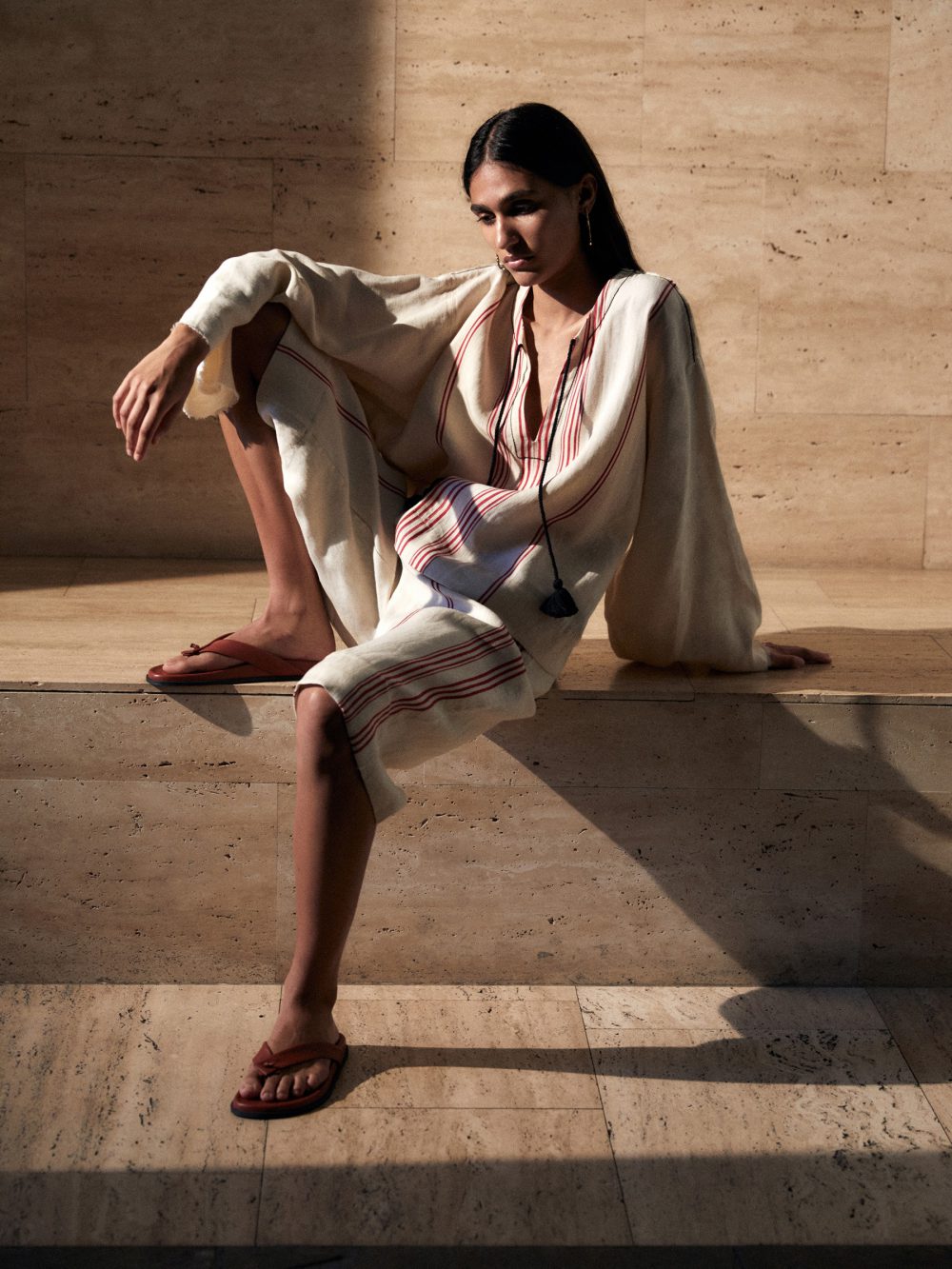 20/09/2020
A very bassike spring
Fashion, James St
What is the definition of a perfect garment? Something that just feels right regardless of the occasion? Something that is not only comfortable, but that makes you feel a million dollars? This is a feeling we strive to achieve in architectural form at The Calile. We want our rooms to fit like a glove, our spaces and experience to feel familiar, warm and comfortable for all occasions……similar to the feeling we get from a perfect bassike t-shirt.
Leading Australian fashion label, bassike encapsulates the above effortlessly in its considered collections. With garments that are at once relaxed, honest and minimal as well as innately wearable – embodying everyday effortless luxury.
While The Calile and bassike provide very different services, we share a similar ethos – a philosophy centred on high-quality design and construction combined with the desire to create a comfortable, relaxed and elevated experience.
bassike's spring 20 collection has brought our mutual perspective together – shot on location at The Calile by acclaimed Australian photographer, Darren McDonald. This collection embodies this ethos and all that we love about bassike, a relaxed elegance that is at once elegant and comfortable. Designs that are wearable, elegant and honest – celebrating clean, minimal lines, and the signature bassike design attributes.
Beyond philosophy, we also figuratively share physical characteristics, as observed in the spring 20 collection. Our architectural balance of feminine (archways, curved balconies and the irrepressible growth of lush gardens) and masculine (exposed concrete, minimal textures and strong lines) are present too in bassike's designs. In the spring 20 collection, the iconic soft organic cotton meets structured elegant tailoring, and voluminous shapes are juxtaposed with clean lines and the unpredictable spontaneity of radial dye. The colour palette too is in sync; with the dusky raw concrete, warm Italian travertine and the filtered golden sunshine of The Calile complementing bassike's seasonal earthy tones.
"The warm, earthy palette and minimalist shapes of the bassike spring 20 collection are a perfect match for the architectural lines and rich textures that make up The Calile," said Deborah Sams, Cofounder and Creative Director of bassike.
A shared desire to deliver simple refined comfort is what drives each of us – whether it is the feel of crisp cotton on skin wearing an iconic bassike piece, or the feel of sunshine on skin poolside as the sun slips down.
This is why The Calile partners and works with bassike – from the hotel staff uniforms to supporting look book shoots and even residing under the same roof on James St. Like The Calile – bassike's elevated casual is classic but modern and feels like a natural extension of relaxed elegance and everyday luxury. Spring 20 feels good.