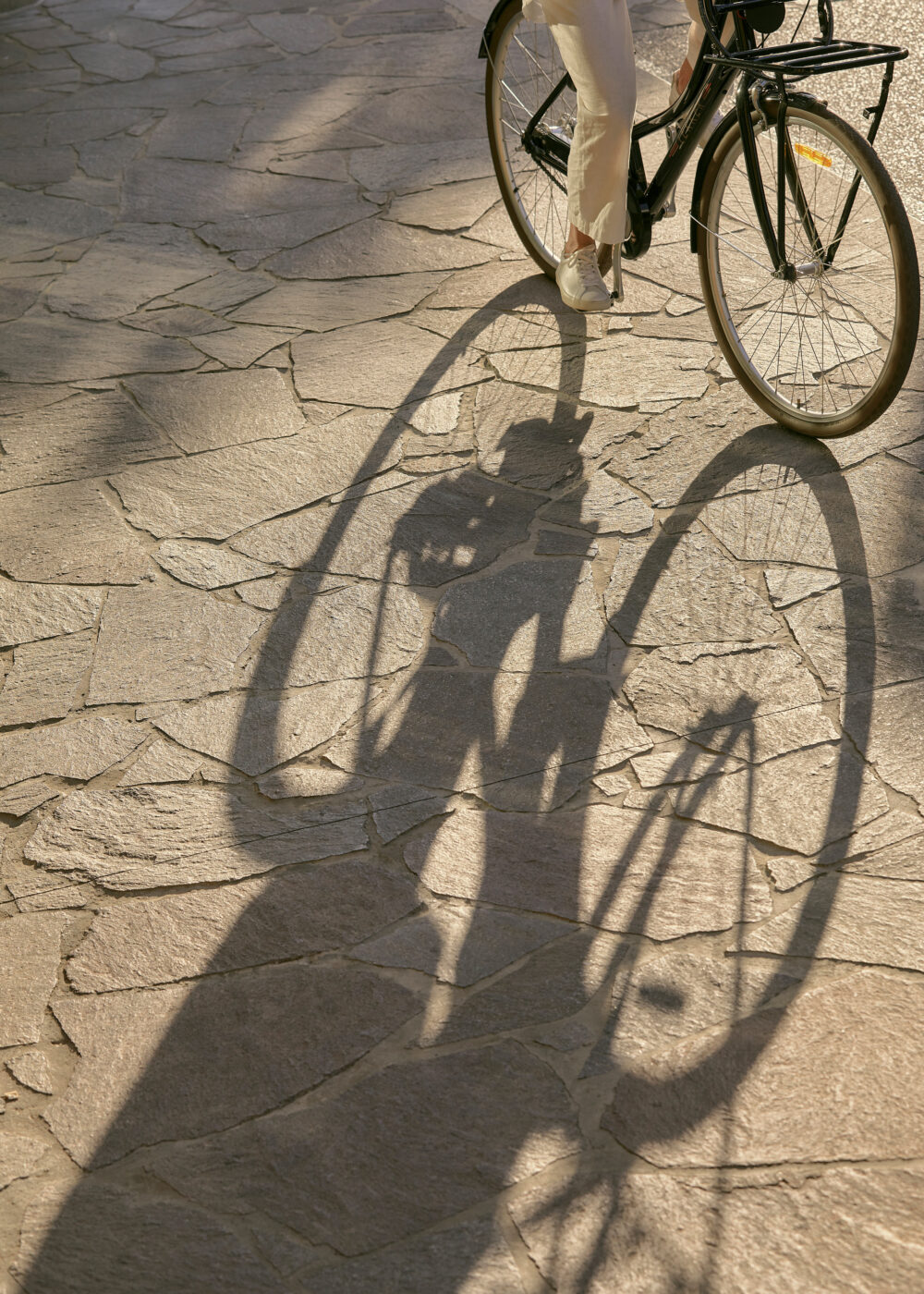 04/07/2022
Choose Your Adventure
Events, Fashion, Food, Hotel, James St
With cool nights, sun-dappled days, and the weather at the Calile sitting comfortably at "just fine degrees", winter in Brisbane is something truly special.
From an endless stream of good food and great wine, languorous weekends, to unexpected frivolities, whether it be an extended stay, an overnight stopover, or a midweek escape, we've got you covered with a winter in Brisbane itinerary.
Let's take a scroll.
All the spoils of James Street 
The much loved James Street Food and Wine Market Day is back from the 28th – 31st of July, replete with some of our favourite local chefs, providores and tastemakers and their delectable food and wine offerings.
Come with an empty stomach, and take a stroll along James Street as it transforms into a moveable feast with live entertainment and gourmet cuisines from our neighbourhood friends including Lobby Bar, Hellenika, BIANCA, sAme sAme, SK Steak & Oyster, Jocelyn's Provisions and Gelato Messina. This one is not to be missed for the epicurean enthusiasts.
Start (or finish) your day at The Lobby Bar
With the change of season comes a brand new winter menu to enjoy at Lobby Bar. With an array of heart-warming French-inspired dishes to enjoy using the freshest ingredients harvested from The Calile Rooftop garden, and freshly-brewed coffee from Fortitude Coffee Roasters serving from AM to PM, you're sure to find something on the menu to delight the taste buds.
Open for breakfast, lunch, dinner and for cheeky nightcaps, dine in our cosy yet beautifully appointed indoor space or grab a table outside to bask in the winter sun.
Art as Plan A
They say earth without art is just "eh". Well, we agree. With world-class exhibitions, art galleries and museums, no matter your art style or taste, there's plenty to savour the creative palette.
A short walk from the Calile, you'll find one of Australia's leading galleries, Jan Murphy Gallery which will be home to six contemporary and classical art exhibitions this winter.
For those seeking a full day of art as Plan A? We recommend visiting Queensland's Gallery of Modern Art (GOMA), located at Southbank, a short 10-minute car ride, to enjoy the large-scale installation of red and black wool sculptures of "The Soul Trembles" by Chiharu Shiota, which is currently on exhibition until 3 October 2022.
Explore New Farm and river walks 
With The Calile sitting at the epicentre of the city's happenings, we've got the best of all the worlds with parks, river walks, weekend markets and activities all within walking distance or a short bike ride away.
A guest with us at the Calile? Speak to us at the concierge to organise a complimentary Calile bike, and explore our neighbourhood like a local. From Howard Smith Wharves for a long lunch, lookout points (Wilson Outlook Reserve is an underrated favourite), river walkways, to city botanic gardens, every day is a choose your own adventure day. And if you're staying over the weekend? Make sure you make a stop by Jan Powers Markets located at New Farm Park, a local ritual that bustles every Saturday from 6am to noon.
Pizza, beer and endless sunshine
Is it pizza and beer o'clock? It couldn't be anywhere other than Valley Hops Brewing. Escape to the rooftop bar for a selection of craft beers, wood-fired pizzas and an ever-changing lineup of live music. Bursting with atmosphere and ambience, Valley Hops is the place to settle in for a slow and lazy Sunday afternoon.
There's always room for pastries 
One thing that you won't find lacking in Brisbane? The smorgasbord of incredible bakers. If buttery pastries are your kryptonite, we've got the inside scoop on the crème de la crème of patisseries.
Venture up James Street to find Agnes Bakery, the line out the door will be a nod to tell you you've arrived in the right place. For those up for an adventure, a short bike ride with lead you to Mica Brasserie, located on the water at Breakfast Creek, it's the perfect vantage point to bask in the winter sun by the Adirondack chairs with a freshly baked treat and great coffee.
Catch a laugh at The Brisbane Powerhouse
A short way down the road you'll find The Powerhouse, the cultural home of comedy and live shows in Brisbane. See your favourite stand-up comedian as a part of the Melbourne Comedy Festival Roadshow or enjoy a breathtaking production from The Australiasian Dance Collective.
Did someone say retail therapy? 
If a smidge of shopping is what gets your pulse racing, you'll be spoilt for choice with all the boutique retailers and shops along James Street.
If you're a Friend of Calile, it gets even better, visit our friends bassike, Mister Zimi, Venroy, West Elm (and many more), show them your gold keycard holder and enjoy a 10% discount on your purchase price. Because sometimes, it's about who you know.
Warm up this winter
The perfect follow-up after a day of exploring or for those who are keen to stay close by, relax, rest and reinvigorate at KAILO MediSpa on Level 1 of The Calile and treat yourself to an infrared sauna experience.
A wonder for healing, recovery and cell regeneration, individual or couple sessions are available and if you're a Friend of Calile, it's on us. Book this complimentary perk directly through Kailo.
Not sure where to begin? Contact our concierge team HERE and we'll help you plan your itinerary to perfectly balance your need to unwind and find new experiences.