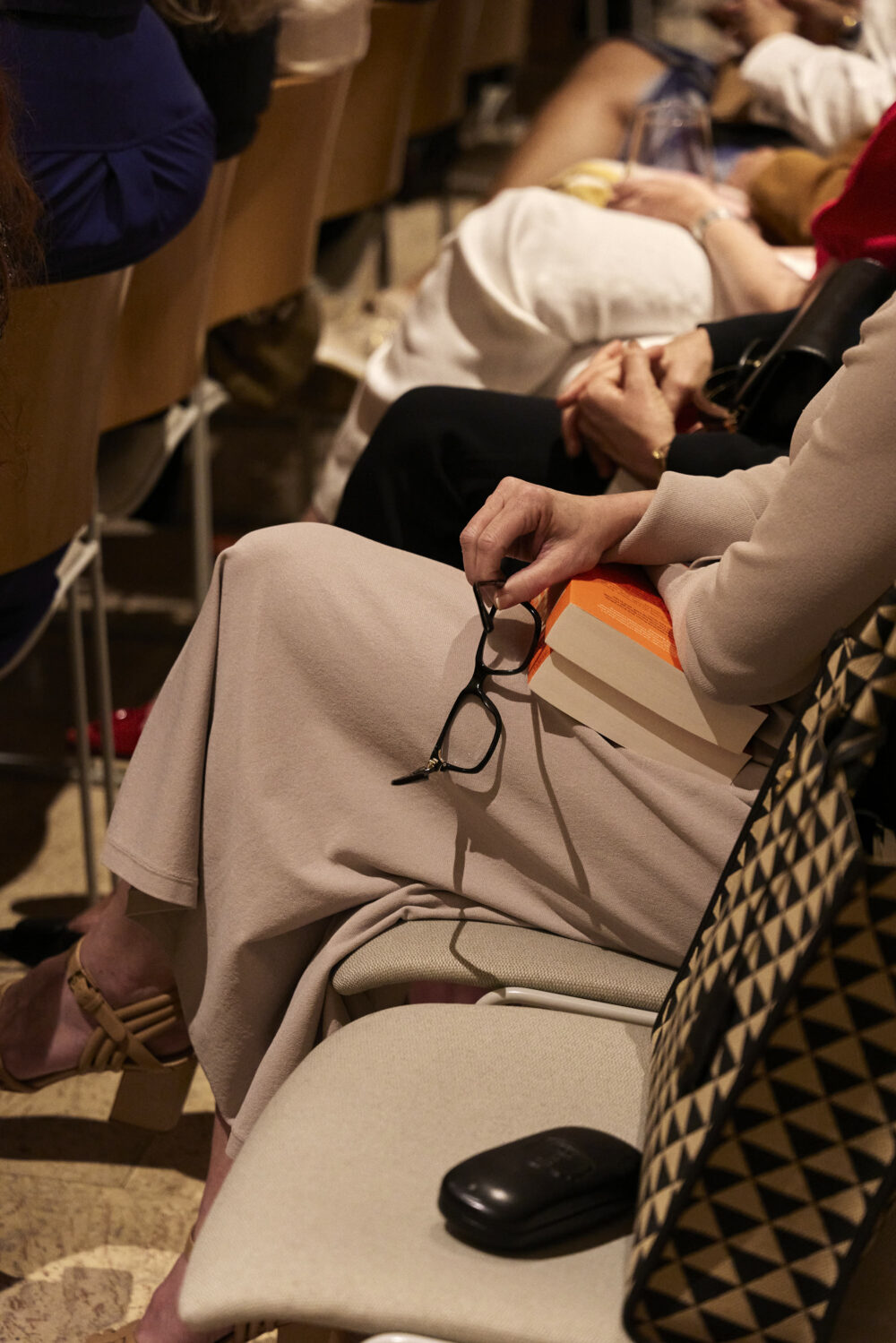 24/10/2023
CALILE CULTURE, TRENT DALTON
Calile Culture, Hotel
Calile Culture is an edifying series of events, goings-on and conversations to connect our community and encourage learning and dialogue.
Join us for coffee and conversation with Brisbane's much loved and international bestselling Author Trent Dalton as he discusses his latest book Lola in The Mirror with Matthew Condon OAM and prize-winning Australian writer and senior journalist at The Australian.
For those not familiar, Dalton could be billed as Brisbane's literary rock star, his 2018 debut novel, Boy Swallows Universe was a critical and commercial international success, which has since become a theater performance and is currently being made into a Netflix series with illustrious actors such as Bryan Brown, Anthony LaPaglia and Simon Baker all involved.
Lola in The Mirror is Dalton's latest novel, in which he paints a moving, acerbic, intense and tragic yet ultimately hopeful story, reflecting on the past, the present and possible futures. Dalton has drawn upon tales he has encountered as a social affairs journalist shared with him by the people he has met. Far from a tale of hopelessness, Dalton shifts from whimsical and hopeful without flinching from the violence too, 'Those same people I met in the street also spoke of community, hope and love, and that's why I wrote this book.'
A dark yet optimistic tale, Lola in The Mirror challenges us to see the unseen, not shying away from the very real economic reality and homelessness issue confronting Brisbane and Australia more broadly.  Dalton looks firmly at the challenge through a filter of fiction with humour and violence cohabiting in a Toyota HiAce by the Brisbane River.
Sensitively positing that homelessness is a multifaceted issue confronting a broad cross-section of community that manifests from many deeply complex situations – Dalton has crafted a multifaceted and endearing main character who cleverly remains nameless until the very last page.  A subtle indictment on the large and ever-growing 'nameless' and 'unseen' section of our community.
Lola in The Mirror references a homeless drop-in centre that offers those who sleep rough food, advice and comfort, based loosely on Fortitude Valley's 3rd Space. From November 2023 to the end of January 2024, for every day a guest stays with us, The Calile will donate $5 directly to supporting 3rd Space and the important work they undertake in our community. Read more here.
Additionally, a portion of ticket sales from this event will help to raise funds for the work of the Indigenous Literacy Foundation. If you would like to make a donation, click here.
Event details:
Saturday 18 November, 9am arrival for 9:30am start
The Calile Hotel, Level 1, 48 James Street
Fortitude Valley QLD 4006
Tickets pricing below includes arrival tea, coffee and pastries and can be purchased here.
Ticket:                    $50 (excludes booking fee)
Book + Ticket:      $70 (excludes booking fee)
Lola in The Mirror synopsis
A girl and her mother have been on the run for sixteen years, from police and the monster they left in their kitchen with a knife in his throat. They've found themselves a home inside a van with four flat tyres parked in a scrapyard by the edge of the Brisbane River.
The girl has no name because names are dangerous when you're on the run. But the girl has a dream. A vision of a life as an artist of international acclaim. A life outside the grip of the Brisbane underworld drug queen 'Lady' Flora Box. A life of love with the boy who's waiting for her on the bridge that stretches across a flooding, deadly river. A life beyond the bullet that has her name on it.  And now that the storm clouds are rising, there's only one person who can help make her dreams come true. That person is Lola and she carries all the answers. But to find Lola, the girl with no name must first do one of the hardest things we can ever do. She must look in the mirror.