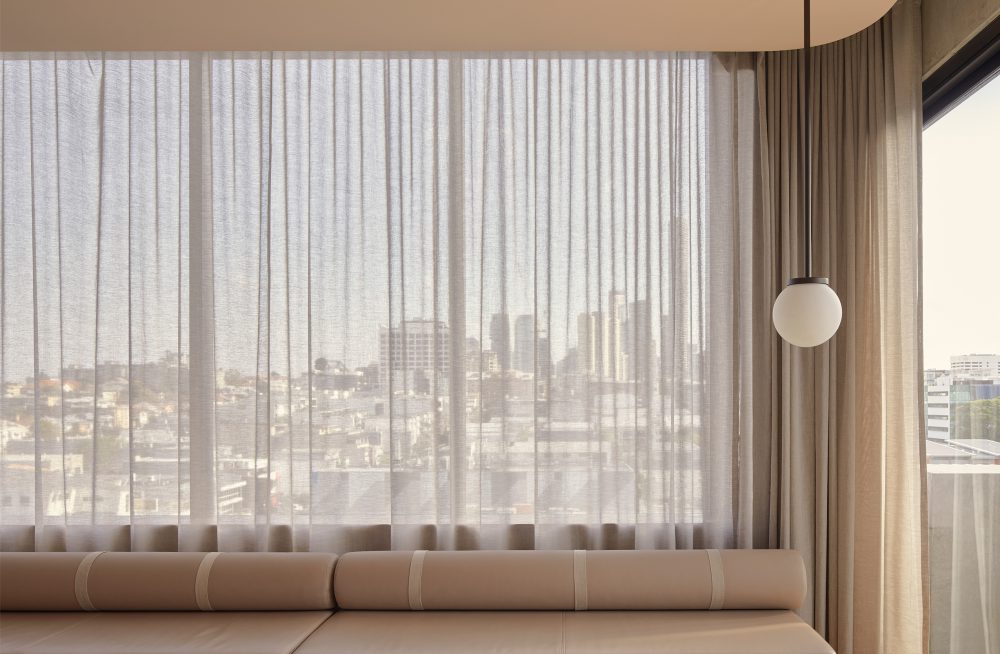 23/11/2020
Around Town
Events, Food, Hotel, James St
If you're planning a hot summer getaway, we are full of excellent ideas to help make your Calile time a good time. We understand that sometimes you need more than a cabana, pool, sunshine and an endless stream of good food and drinks, so we have all the tips at the ready. If you are looking to stay local and walkable, our neighbourhood has so much going on (that's why we live here) so take a look at our local tips here. For more wide-ranging activities we have compiled a list of recommendations below.
Tee up
Golf and holidays go together like gin and tonic – fun and refreshing all in one.  You'll be surprised that despite our urban location only 10 minutes from the CBD, that there is a golf course also just 10 minutes from your door. Victoria Park Golf Course is open 7-days a week and has an 18-hole USGA rated par 65 course, driving range and putt putt for those looking to entertain budding young PGA champions.
World-class art
We are quietly proud that our city plays host to a world-class arts facility in the form of Queensland Art Gallery and Gallery of Modern Art (QAGOMA).  The combined power of these two institutions offers compelling globally significant collections for all art tastes as well as an ever-changing exhibition, event and cinema schedule. The galleries also include a permanent James Turrell installation and ever-evolving exhibitions featuring the world's leading contemporary artists from Yayoi Kusama, Olafur Eliasson and Ai Weiwei to designers Valentino and Junya Watanabe.  All comfortably taking up space alongside an impressive array of local and world-renowned indigenous artists. This is one not to miss.
Terroir treks
You will be pleased to know that Queensland is no stranger to winemaking, with a number of wineries within striking distance, making for very achievable day trips from The Calile.  With Siromett Wine a 50-minute drive and the Scenic Rim wine country with wineries nestled in the hinterland an average 1/1.5hour drive from your room – this is news that is sure to please the palette of the adventurous wine enthusiast.
Get salty
In a short 30 minutes you can place yourself on our coastline in Moreton Bay – our large sheltered bay is vast and plays home to numerous dedicated wetland reserves, is a mecca for recreational activities including sailing, fishing and diving and is home to over 350 islands.  One of the best for day trips is Moreton Island – as well as being the world's third-largest sand island, Moreton Island is easily accessible via ferry with regular tours offering a range of adventurous opportunities from shipwreck snorkelling, sandboarding, kayaking and swimming at the pristine sandy beaches.
Get cultured
Brisbane's enduring brutalist Culture Centre polarises with a lively debate on the design aesthetics – but love or hate the concrete monolithic structure, everyone agrees that they love what takes place within. With performances by our very own and globally acclaimed Queensland Ballet drawing us back again and again.  Li Cunxin's exquisite productions simply cannot be missed and often sell out – so if you have the opportunity to attend, you must. It doesn't stop there, with the Cultural Centre living up to its name and hosting productions by our leading arts institutions including the Queensland Theatre, Queensland Symphony Orchestra and Opera Queensland. So, whilst large scale touring events are on hold, our local creative community is thriving with world-class productions for all to enjoy. P.S. We land firmly on the side of loving the brutalist structure.
Where Brisbane lets its hair down
A recent addition to our city, Howard Smith Wharves feels like it has been a part of Brisbane life indefinitely.  Located a mere 900m from The Calile – point yourself towards the city skyline in the distance and in 15 minutes you will find yourself among the locals enjoying the cool river breeze and striking view of the city framed by the iconic heritage listed Story Bridge. With too many restaurants and watering holes to list, the choice is yours, however, we recommend the unmissable Felons Brewing Co for a cold beer brewed on the spot. The wharves are also positioned along Brisbane's floating river walk – a scenic 3.5-kilometre path for cyclists and pedestrians connecting the city to New Farm Park.
Head for the hills
Framing Brisbane city to the West is Mt Coot-tha Forest Reserve – a mecca for those looking for fresh air and the great outdoors.  Just 25 minutes' drive from The Calile, Mt Coot-tha is made up of more than 1,600 hectares of eucalypt forest, rainforest gullies, picnic grounds, waterfalls, 18.5 kms of hiking tracks and is Brisbane's mountain biking heartland with over 50kms of mountain bike and multi-use trails. Those looking for cultivated nature-based activities, at the base of Mt Coot-tha is Brisbane's Royal Botanic Gardens with 56 hectares of subtropical gardens and Planetarium.
How is that!
Think Cricket and Brisbane and most people, from Lords to the WACA will say The Gabba! They are not wrong, and at under 4km from The Calile, for those looking for big time Cricket, this is the heartland.  However, what most do not know is that the true home of cricket in Queensland and indeed Australia, is even closer – the Greg Chappell Cricket Centre in Albion is not only 9-minutes drive from The Calile but also is the largest Cricket Centre in the world and as such, the training centre for Australia's Men's and Women's International Cricket teams.  On any day you could spot Mitchell Starc spinning up a storm or watch the world number one women's team working it out on the field. Best of all, the historic stands mean you are up close with all the action – no nosebleeds here!
Like what you hear? Our concierge team can help you plan and navigate our community and the wider Brisbane region whilst you stay with us. Get in touch with them to help plan your itinerary.