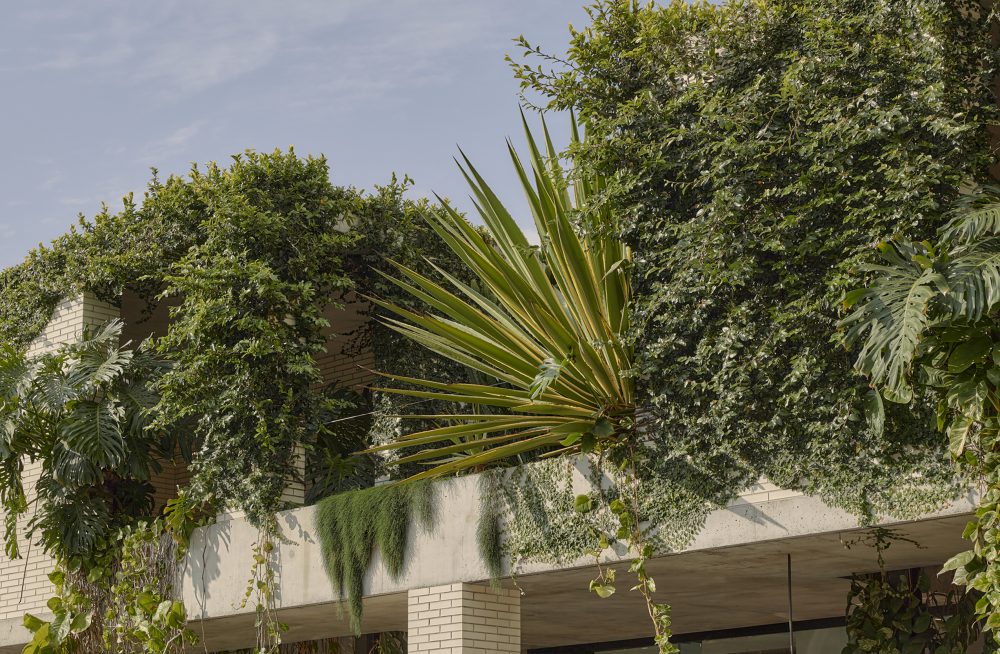 22/09/2020
A beautiful day in the neighbourhood
Food, Hotel, James St
There is nothing quite like a good recommendation from friends, family and acquaintances to really help you get beneath the skin of a place. There's also nothing quite like being told too late, that you should have ordered that, or you should have gone there. We understand this pain all too much, so to help ease the pain we have compiled a list of sure-fire tips to help you expertly navigate like a local whilst you stay with us.
Where do the locals go for fun, food and culture? What is the "not to be missed" item on the menu? Where do I go for a run so I don't end up on a busy road or weaving through peak-hour scooter traffic? 
Hellenika's famous zucchini chips
You can not order wrong at Hellenika, with the freshest and finest Greek food on offer. The one thing not to be missed however is the Kolokothia zucchini chips. Enjoy as an entrée or, with a cocktail as an afternoon snack poolside.
 The James St Market for that craving
We know, sometimes all you are craving is your favourite yoghurt brand – with a deli, grocer, sushi bar, juice bar and gourmet nut and confectioner, the James St Market has all your cravings covered.
 Brisbane Powerhouse for a cultural performance
Or better yet a hit of laughter for The Comedy Festival – Brisbane Powerhouse is a hub for theatre, music, comedy, film, visual arts, festivals and more and is located at the far end of James Street on the river. 
 The Triffid for a concert
From indie, electronica and RnB through to rock and roll, funk and metal – The Triffid has all music tastes covered. Housed in a WW2 hangar, this venue delivers memorable performances from the music industry's best and brightest and is only 700-meters from The Calile.
 IMA for a contemporary art hit
The Institute of Modern Art has been the leading independent forum in Brisbane for over 45 years, for the production, presentation, and circulation of contemporary art. With an incredible annual program of exhibitions, public programs presented by Queensland, and international artists on display year-round.
 Range Brewing for a local brew
Independent brewery and taproom Range brew small-batch beers which enable them to deliver a rotating lineup of fruity, hoppy, dark and sour beers. A great place to mingle with the locals and an even better place to meet and pet their dogs.
 Park life in New Farm Park
One of Brisbane's oldest and grandest parks, New Farm Park is a local favourite for riverside lounging, a leafy run and a spot of croquet. For those that have young ones with boundless energy to burn, the children's playground is vast and located under a sprawling ancient fig tree. 
The park also hosts Brisbane's oldest farmers market, Jan Powers Farmers Market every Saturday 6am – 12pm.
 Boutique shopping on James St
The secret is out, James St is home to Australia's best boutique shopping. There we said it. With an unrivalled selection of Australia's leading brands lining the streets and a selection of multi-brand boutiques delivering the cream of the crop international brands – shopping our neighbourhood is sure to satisfy all styles. Our guests who book direct and sign up to our Friends of Calile program also receive 10% off participating retailers during their stay.
Fortitude Valley late nightlife 
Our city's late-night party hub is a short 700-meter stroll from our doorstep, with entertainment options for all desires. Our suggestions: 
The Outpost for late-night prohibition-style drinks and live entertainment; 
Baha Modern Mexican for tacos and tequila; 
Hôntô for cool moody Japanese – big brother of sAmesAme in Ada Lane;
Saville Row for the impressive whisky selection;
Barbara for the vibe and cocktails; 
Ben's Burgers for pared-back American-style burgers.
 Put your feet up, get them massaged
The Calile is surrounded by endless options to have muscles massaged, skin plumped, and nails polished. We suggest starting off with a serious glow-up care of KAILO Medispa and their Rose Quartz Spa Facial, followed by a Vitality Boost IV Infusion, which will leave you wonderfully refreshed and energised. Other excellent options include:
The Thai Foot Spa for instant foot relief after a long day shopping, we recommend The Thai Spa Pedicure with polish to get your toes twinkling;
Health Place for those in need of serious remedial and therapeutic massage treatments, we suggest the deep tissue sports massage;
Endota for an escape to a calming haven of organic and soothing treatments, we recommend the Relax Express.
 Stay fit and healthy during your stay
Just because you are away from home, doesn't mean your routine needs to suffer. The Calile Gym is fully equipped, and personal trainers can be scheduled to whip you into shape after too many Zucchini chips. As part of our Friends of Calile program, our guests who book direct are able to receive discounted personal training sessions.
If you just cannot miss your usual routine, our adjoining neighbourhood, Newstead has the highest density of speciality fitness locations for all your fit-needs. From high energy spin classes at InspireCycle and high intensity at F45 Training Newstead to dynamic, strengthening Lagree classes at Studio 45 Fitness and energising yoga at Harlow Hot Pilates & Yoga, all fitness needs are catered to. 
Because the world runs off coffee
Not only does The Calile have its own blend of beans roasted specifically to the hotel founding family's meticulous taste, but it also award-winning meaning their taste for coffee is as good as it is for hotel design. Start your daily ritual at Lobby Bar with a piccolo of The Calile blend created by local Fortitude Coffee Roasters. For those that punctuate their days with caffeine, it is almost impossible to get a bad coffee in our neighbourhood, a few to note:
Jamies Espresso is the original – the founding cafe in our part of town, and here long before the boutiques moved in. Drop by and have a casual chat with Jamie himself and watch the street go by;
Bellisimo for the strong stuff – a sure sign of the strength of the brews on offer is the constant stream of local law enforcement and paramedics taking turns getting their hit. 
Now you know our secrets, and you are armed to stay a local – enjoy for yourself and pass it on for your friends to enjoy equally.  
Didn't find what you were looking for? Contact our concierge at concierge@thecalilehotel.com.au to plan your itinerary.