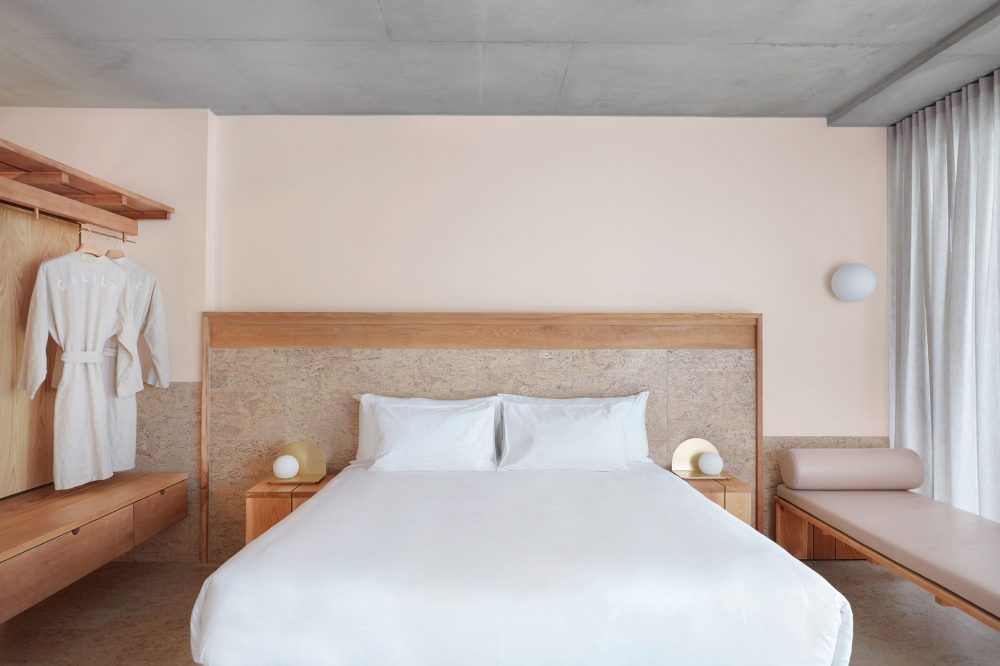 03/10/2018
What Makes a Great Hotel?
Hotel, James St
"A good hotel is an act of love: love understood as a commitment to the wholehearted care of another human being." Alain de Botton
There are many facets to a great hotel: the feel, the look, the crowd, the price, the environment and the intrinsic intangible that makes you want to return time and time again.
So how does a hotel capture that feel? That mysterious something that makes it memorable, desirable and comfortable. That provides an elevated experience where you feel the sense of home while at the same time have access to all the things you can't get at home. That sense of possibility and adventure along with a certain ease that things will be taken care of.
US hotelier Ian Schrager claims there is no map – no perfect guide to ensuring the above. Rather it's about putting all the right elements in place, it's about stimulating all of the senses, it's about appealing to a sensibility, that captures the cultural energy and intelligence of a neighbourhood – ultimately it's about how it makes you feel.
Put more cerebrally in the words of contemporary philosopher Alain de Botton "The hotels we love are the work of those rare hoteliers with the humility to adequately interrogate themselves about their desires and the tenacity to translate their fleeting apprehensions of joy into logical plans….a combination that enables them to create environments that satisfy needs we never consciously knew we had." (Monocle Magazine Issue 30)
The Calile in James Street will have those elements. In keeping with the ongoing energy, elegance and sophistication of James Street, The Calile too will offer a refreshing and memorable holistic hotel experience.
From its instigation, the Malouf family (owners) have focused on the minutiae of every step. The initial plan and vision, the integrity of the design and finishes, and now just six months from opening that same level of detail will be applied to how the hotel will operate and care for its guests. Every element will be carefully crafted.
The Calile on James Street will be an extension of the vibrant culture and energy that already exists in this sophisticated precinct.
In the words of hotelier Andre Balazs – "Hotel businesses really are neighbourhood businesses. They have to be. And I think that even a good hotel – although it caters to people typically who are not from the neighbourhood – I think what makes it good is it reflects the neighbourhood. So I think there is a culture that is really about capturing the culture of the neighbourhood and if you do that I think it attracts people who are interested in a culture which then starts a similarity of people – they are sophisticated, well-educated they are worldly and they tend to come together because they like each other and because they appreciate the understanding that goes into the places we try to create."
The Calile will be unique and authentic. It will have its own personality and feel. It will be a luxury haven for guests and locals where both can sit alongside each other in bars and restaurants and create the frisson of a true destination.