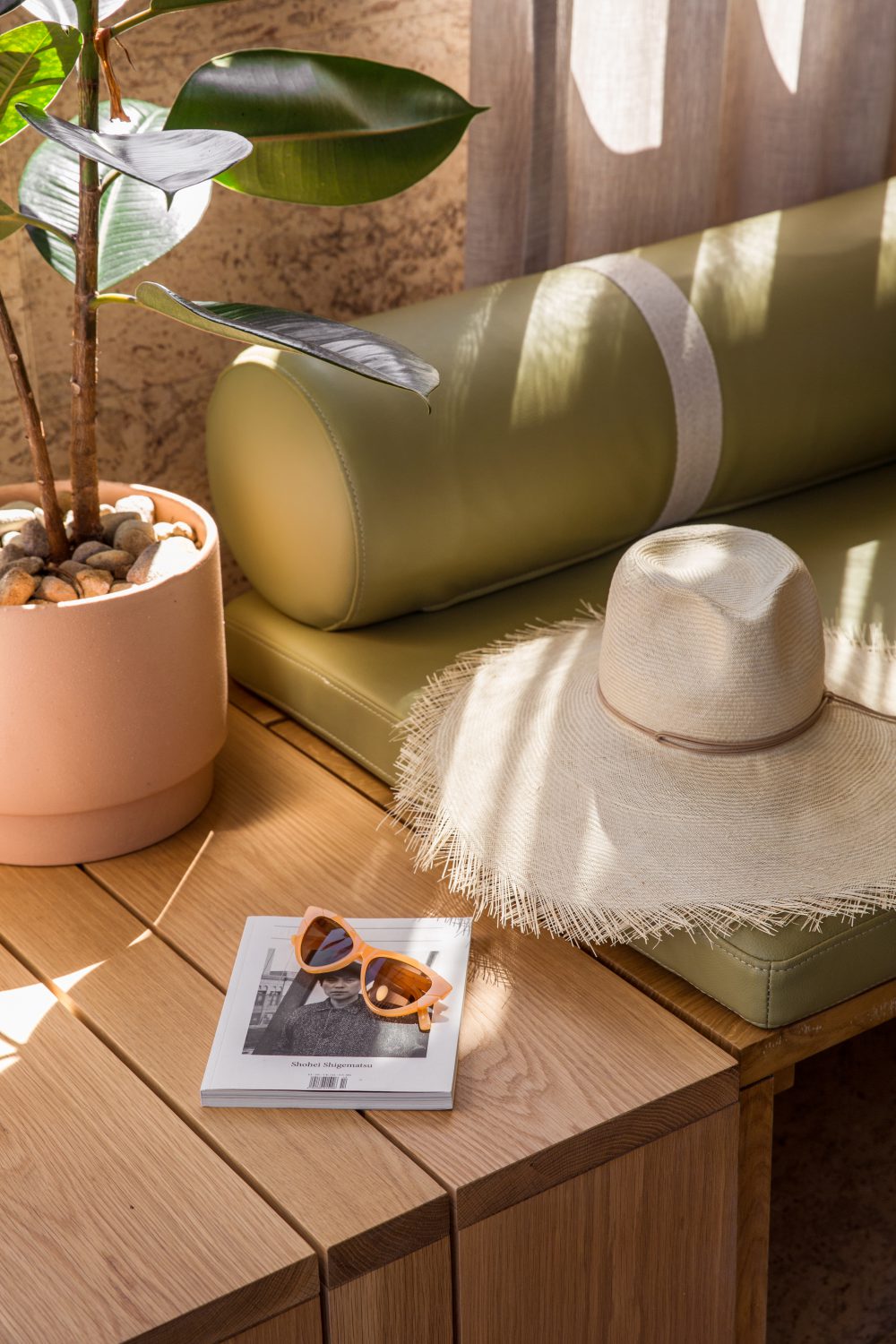 04/10/2018
The Retail
Fashion, Hotel, James St
You've heard about the architects and the build, but have you heard about the ground floor of The Calile Hotel?
The street level will see a leading selection of retail boutiques from widely regarded fashion labels – not just an entrance to your stay but an essential in making your wardrobe resort ready.
Taking up permanent residency within is acclaimed fashion innovator Dion Lee; sustainable organic cotton favourite bassike; Sydney leisure brand success story Venroy; internationally successful Bec & Bridge; and Dutch lingerie brand Love Stories – a diverse selection that will complement the already vibrant retail mix present on James Street.
Dion Lee CEO Amelia Fincher agrees, stating that, "The environment [James Street] is where our customer wants to shop… it really was the obvious choice."
Bassike design duo Mary Lou Ryan and Deborah Sams were attracted to James Street for similar reasons. "James Street is a neighbourhood precinct with great independent fashion and hospitality businesses and our brand felt at home in this environment," said Ryan and Sams.
"Being a part of a project like The Calile that will contribute so much to local business is an incredible opportunity for our brand."
Venroy's casual linens and escape wear will bring an additional injection of mens and womenswear to the street when Theo Smallbone and Sean Venturi open their first Queensland store in The Calile Hotel."James Street is the perfect fit for us because it is a lifestyle destination where people go to relax and enjoy themselves. The street and climate reflects our style…we are not about being in large shopping centres," said Venturi.
Bec & Bridge have described James Street as having been on the top of their list since they began their retail journey 18 months ago.
"Opening on James Street was always a dream for us. It has a great atmosphere with the perfect combination of quality food and shopping. We could not imagine a better spot for our first Queensland store," said Becky Cooper and Bridget Yorston, the pair behind the now internationally successful label."We fell in love with The Calile Hotel the minute we first laid eyes on the architectural plans."
Also joining the mix will be current James Street residents – Calexico Man, Wolfe & Ordnance, Andronis Fine Jewellery and Mister Zimi.
Retailers of The Calile will occupy architecturally designed, double-height retail spaces framed by hanging gardens – continuing the strong landscaped facades that have become synonymous with James Street.
The Calile Hotel developer, Michael Malouf Director of Calile Malouf Investments said, "Carefully curated independent fashion has always been a hallmark of James Street. It's great to see some of the country's most exciting designers such as Dion Lee and bassike, plus more to be revealed, bring flagship stores to this already thriving precinct."
Firmly embedded in the heart of the James Street precinct, a stay at The Calile provides global experience with a local expression.
The Calile Hotel and retailers are due to open in Spring 2018.