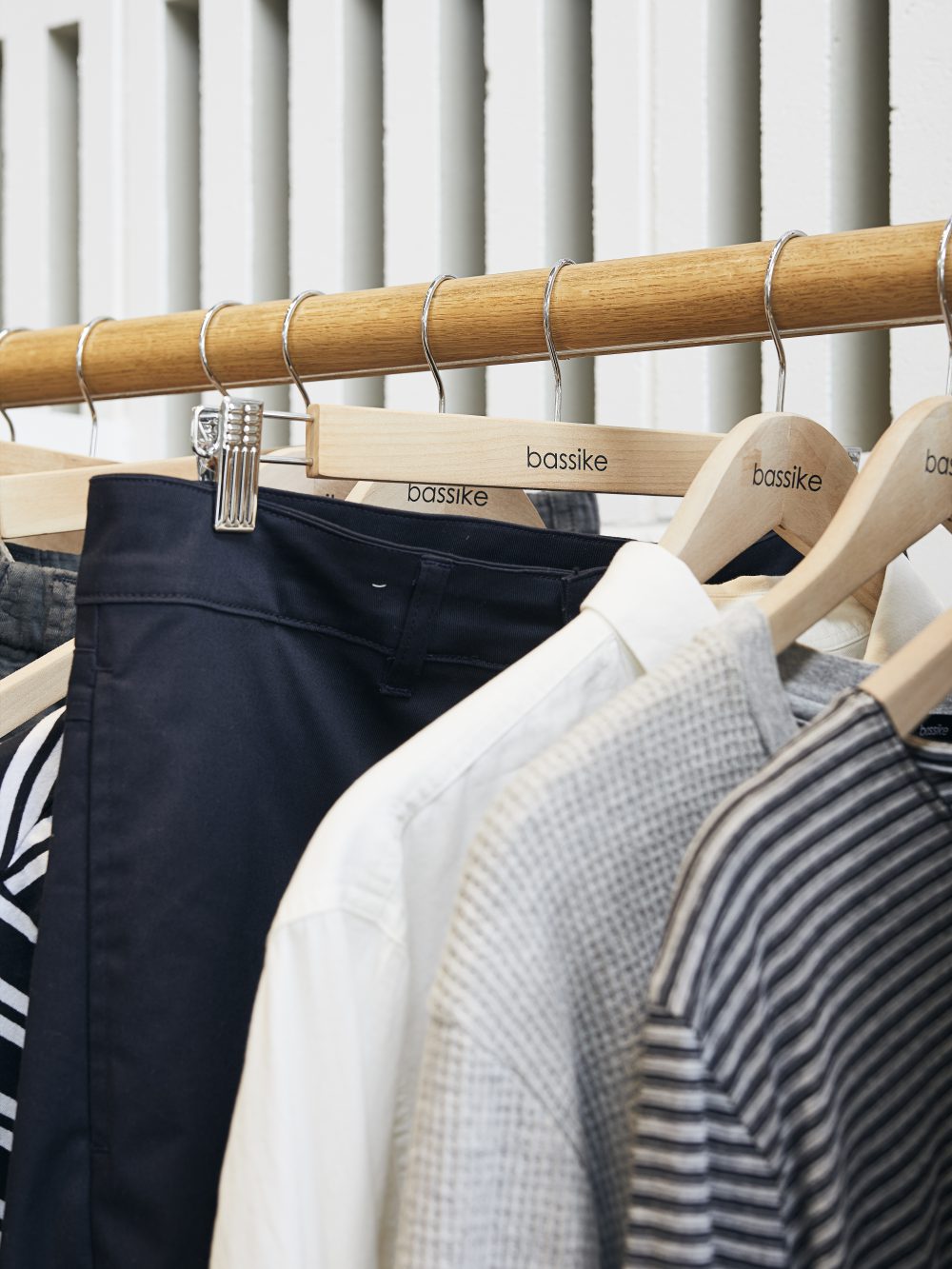 08/10/2018
The Residents – Bassike
Fashion, James St
Many similarities can be drawn between The Calile and Australian label bassike: the like-minded approach on sustainability; the considered attention to detail through simple yet striking forms, and the instance of utilising only the finest quality materials to name a few.
It's such the perfect pairing that bassike has created the official uniform for The Calile staff, making the workers the coolest (double entendre intended) hotel team around. Four different uniform variations have been created for front office staff, housekeeping, Lobby Bar waiters and the events team. From khaki overalls with embossed Calile branding to sand cotton chinos and crisp whites, the hotel staff effortlessly blend into the resort aesthetic of the hotel… so much so that upon arriving, guests could be mistaken for thinking the porters are fellow guests ¬– it's a vibe, a Calile x bassike vibe.
This simple, stylish and ethical brand was established in 2006 to fill a wardrobe gap for carefully designed basics in quality and sustainable fabrics.
Pairing a commitment to sustainable manufacturing with high-end design and construction, bassike has established itself as a leader in the Australian fashion arena.
With standalone stores in carefully chosen locations, representation on international fashion platforms and a view to expand into the US…bassike deliver sustainable organic cotton basics with unwavering vision and commitment despite the increasing scale.
This vision extended to James Street, with design duo Deborah Sams and Mary Lou Ryan opening their first Queensland store in October of Spring 2018.
"Our eight bassike stores are all located in Sydney and Melbourne. Bassike has a loyal following in Brisbane…It was a natural progression for us to look to Brisbane to open our next bassike store," says Mary Lou Ryan.
"James Street is a neighbourhood precinct with great independent fashion and hospitality businesses and our brand felt at home in this environment.
Being a part of a project like The Calile that will contribute so much to local business is an incredible opportunity for our brand."
Bassike's effortless minimalist aesthetic of wardrobe essentials and clean classics are perfect for our sub-tropical setting and are a natural (again, double entendre intended) addition to The Calile story.