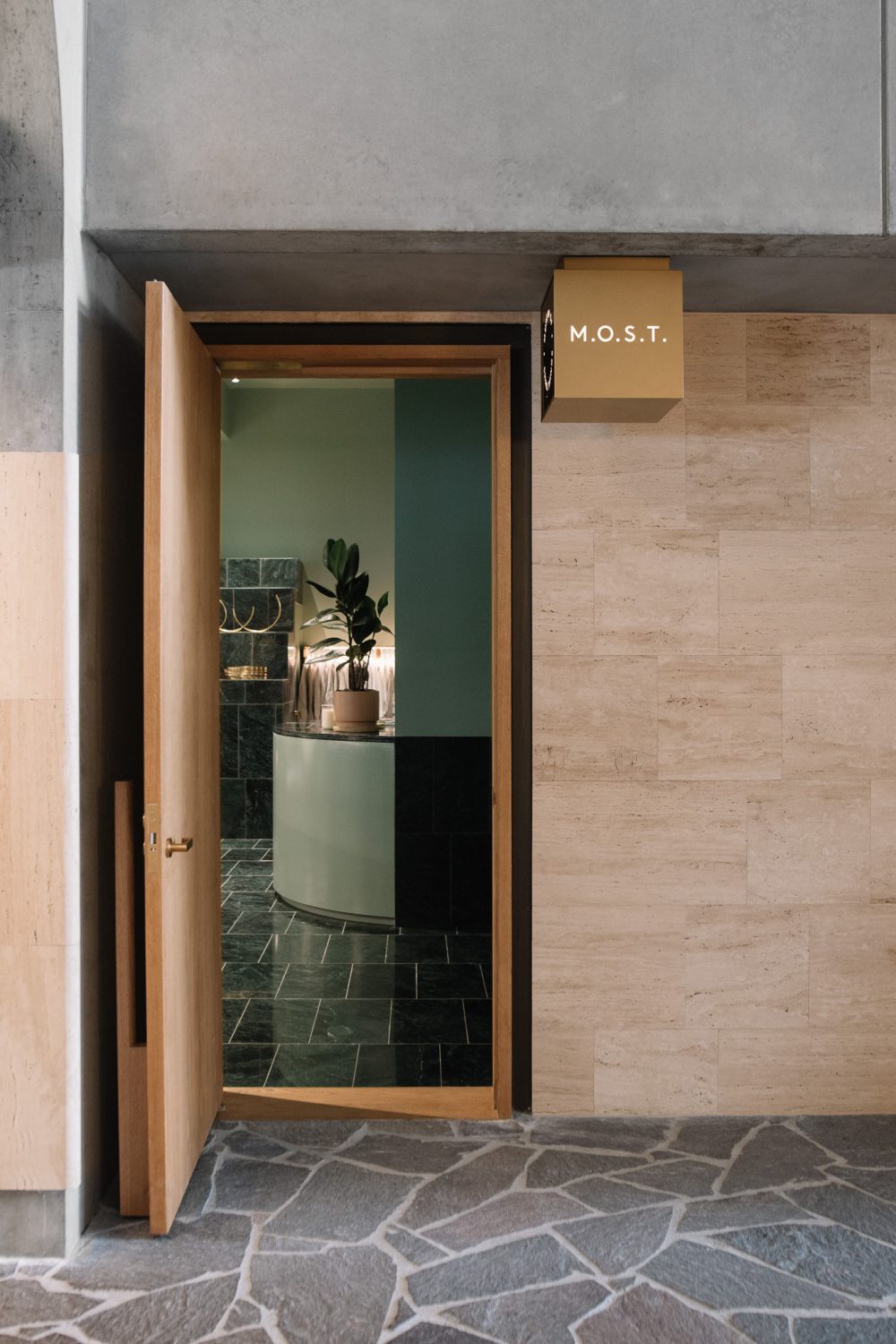 18/01/2019
The host with the M.O.S.T
Fashion, Hotel
Every hotel has a lobby shop, The Calile has a Museum of Small Things, lovingly known as M.O.S.T – a cosy architectural space that speaks to the hotel aesthetic while providing guests and customers with an intelligent selection of all things sleep, treat, resort and relaxation.
"Each item has been carefully curated in the manner of The Calile. With the traveller in mind, practical pieces speak to a gentle humour that underpins its unique identity as an urban resort" – an interpretation by the architect, Ingrid Richards.
The owner and curator Rebecca Malouf "My inspiration was to create a space that speaks to the hotel's manner but has its own personality."
"I want to stock well-designed interesting basic items that I wanted for myself. I also wanted to champion local makers and labels and hope that travellers will take these beautiful items home with them."
M.O.S.T is not like your average lobby shop. "Most importantly. It has no ugly things. If I don't want it for my own, we do not stock it."
Offering an eclectic array of labels and designs, M.O.S.T will provide guests and visitors to the hotel an opportunity to own something that when used, worn or admired will transport them back to The Calile and their experience while there. For a true memento, The Calile in-room merchandise is also available for a lasting reminder.
The shop itself has its own distinct identity adding yet another interesting retail offering to the James Street mix. "M.O.S.T is a playful extension to the hotel – where we don't have to play it so safe."
"My vision is to build upon where we have begun. I would like to collaborate with Australian designers and do season launches or pop-ups for Australian resort labels."
Drawing inspiration from The Store in Berlin and Alex Eagle Studio in London – M.O.S.T carries a select range of interesting items with a local flavour. To date, this flavour includes the likes of:
Additions Studio
Alchemy Produx
Anna Varendorf
Bee One Third
Bondi born
Chelsea Deluca
Deiji studio
Grown alchemist
Nadine Cameron
Neo-preen
Nico
Pared eyewear
Shilo Engelbrecht
Skarfe
Slip
The hat maker
M.O.S.T proves that good things do indeed come is small packages.