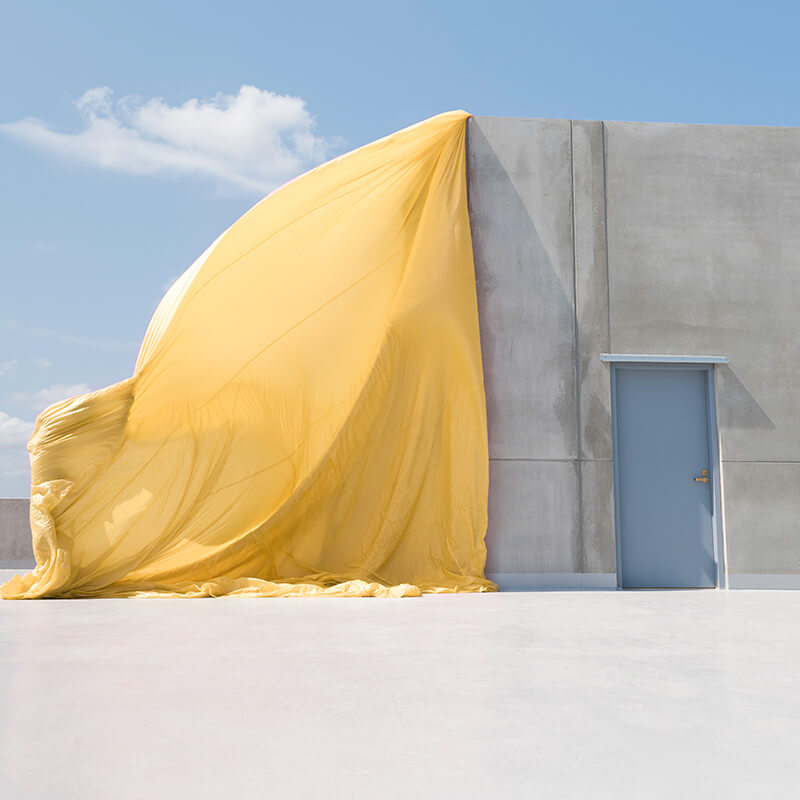 15/11/2018
The Calile as art
Events, James St
Each year RESORT champions creativity across diverse applications – from fashion and design discourse, trade and travel conversations, to retail and artist cross-collaborations. For the 2018 event, multidisciplinary creative duo Prue Stent and Honey Long were charged to create a dreamlike RESORT campaign marking the monumental architectural presence of The Calile on James Street.
The up-and-coming young artists were recently identified by Forbes in their annual '30 under 30' list, and in addition to an already impressive oeuvre, are being noticed internationally, with the likes of Gucci tapping the duo for creative commissions.
Combining an "intermingling of photography, performance, installation and sculpture" Stent and Long's interpretation of RESORT and the hotel environment resulted in a series of memorable and striking images that possess a surreal, dream-like aesthetic.
Contrasting the masculine of the built environment and architectural space with the feminine of the form and flowing fabric, Stent and Long crafted an immersive and ethereal series that showcase the stunning spaces within The Calile and the wider precinct.
Renowned for producing images that merge the body with the landscape, Stent and Long's sensitively structured images reveal The Calile's striking environment through carefully choreographed billowing fabric and anthropomorphic forms.
With a series that captures and celebrates the unveiling of The Calile within James Street, Stent and Long have created more than just a campaign, rather an airy and timeless collection of artworks that distinguish the arrival of something special – Australia's first urban resort.