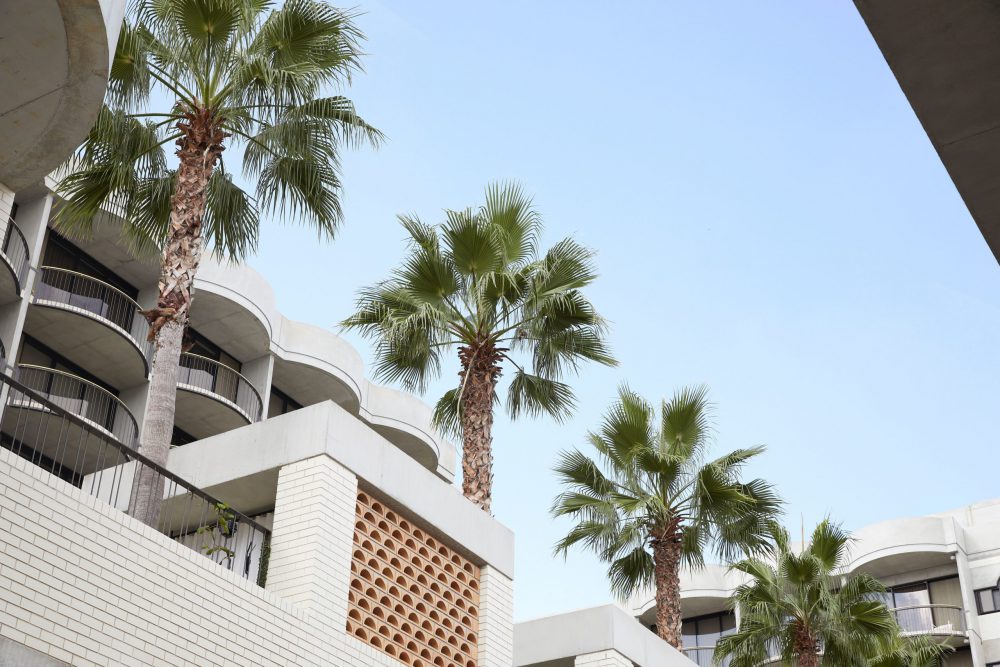 05/10/2018
The Architects – Richards and Spence
Hotel
Already recognised for their distinct redevelopments in the precinct – The Calile by Richards and Spence will continue and expand on the elegant white brick, breezy theme that has captured the essence of the street.
"We wanted to establish a civic vernacular that celebrates our own unique hot weather and outdoor lifestyle," says Spence.
"In our opinion it is a mistake to reference cities like New York, London and Melbourne rather we looked to other hot weather cities with a resort focus to inform our design…Miami, Palm Springs, Rio De Janeiro and Mexico City."
For Richards and Spence embracing our climate and tropical surrounds became the foundation to create what will be Australia's first urban resort.
"In our opinion, there is no other city-based Australian hotel conceived as a resort. City-based hotels in our country are pitched to corporate market, focussed on the conference, rather than on the pool and the hotel's surrounds. The Calile will change that."
The Calile pool area with its associated outdoor dining cabanas and sun lounges will be key to creating that feel. So too will the external naturally ventilated corridors and lift lobbies with ceiling fans and planters.
"Un-air conditioned circulation corridors naturally ventilated with the help of fans and gardens remind guests of where they are and gives them a sense of place." Operable windows and balconies will continue the resort theme in the rooms.
"Our climate allows us to live outdoors most of the year. The naturally ventilated rooms allow guests to share our unique outdoor lifestyle again reinforcing a sense of place that is uniquely Brisbane."
Externally the building continues the established fabric of the James Street precinct with porphyry paving, white brick concrete and verdant planting.
At ground level an existing network of covered footpaths, laneways and arcades will be extended and enhanced to create generous public pedestrian spaces – and a clock tower! "Bricks endure over time physically and stylistically – masonry construction establishes the civic ambition of the precinct."
To date, Richards and Spence have been integral to the look and feel of James Street – with the 19 James development and the West Elm retail development at 19 Wandoo Street.
The Calile and the development of the adjoining Ada Lane will continue to embrace the already unique feel that has become recognised both nationally and internationally. It will be says Spence their greatest professional achievement to date.
"A great hotel should feel like an establishment; substantial and well-considered. Even a new hotel should have long term ambitions, able to age gracefully but maintained with vigilance."