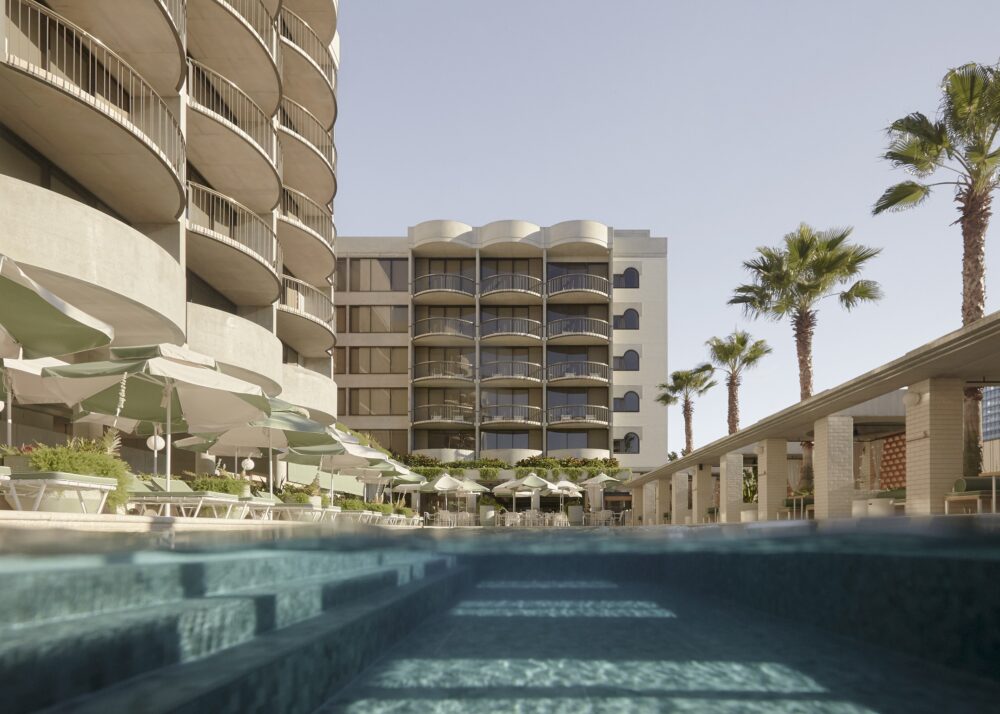 20/09/2023
Number 12 in the world
Hotel
On the cusp of our fifth birthday we have been reflecting on the question we asked ourselves when we opened back in October 2018: What Makes a Great Hotel? and do our guests still experience that sweet intangible quality that a good hotel provides, a combination of comfort tinged with possibility and discovery when staying with us?
It would appear the answer is yes – confirmed in the most agreeable way with The Calile incredibly humbled to be named number 12 in the world and The Best Hotel in Oceania in the inaugural The World's 50 Best Hotels awards.
Now normally we don't put much stock in awards, nor do we chase them – we prefer to direct our energy into providing honest, generous and thoughtful hospitality – but we are just a little bit delighted by this honour given the integrity of the London-based organisation behind 'The World's Best Academy' who have been developing highly regarded lists on the world's best restaurants and bars since 2002.
The way they do things appeals to us, as The World's 50 Best Hotels is an independent and entirely unbiased list that compiles the votes of 580 anonymous experts from across the globe including hoteliers, travel journalists, travel consultants, seasoned luxury travellers and globetrotting chefs and bartenders.
This means that the accolades are awarded honestly, and recognise our peers in the hotel industry that are genuinely committed to the care of travellers and humans rather than simply the 'newest' destination, or those that pay to enter competitions.  It is comforting to know that trusted sources still exist and that the experts still like what we do and think we are doing it right, five years after we welcomed our first guests.
It is not just us of course, just like it takes a village to raise a child, it takes a community to create a hotel. We do not exist in a vacuum, and we value highly the vital part that our community plays in making us a better place daily.  We are surrounded by a collection of restaurants, boutiques, cafés, retail and beauty havens as well as galleries and creative organisations, within James St and our wider community – all when combined create a powerfully compelling place quite unlike any other in Australia.  We dedicate this award to our people, and our place.
We also wish to acknowledge and congratulate all 49 of our contemporaries with whom we share this recognition.  For The Calile Hotel to sit alongside such an astonishing list of quality hotels dedicated to meaningful connection and the creation of meticulous experiences for guests and the communities in which they exist, is an honour.
Travelling back to where we started, five years later, our motivation remains unchanged – to quote Philosopher and Author Alain de Botton, "A good hotel is an act of love: love understood as a commitment to the wholehearted care of another human being."
This is our mission, to create a welcoming, holistic and collaborative hotel that honours our place, cares for our community and imparts memorable stays through both considered design and responsive, thoughtful service.
Thank you to all that continue with us on our journey.