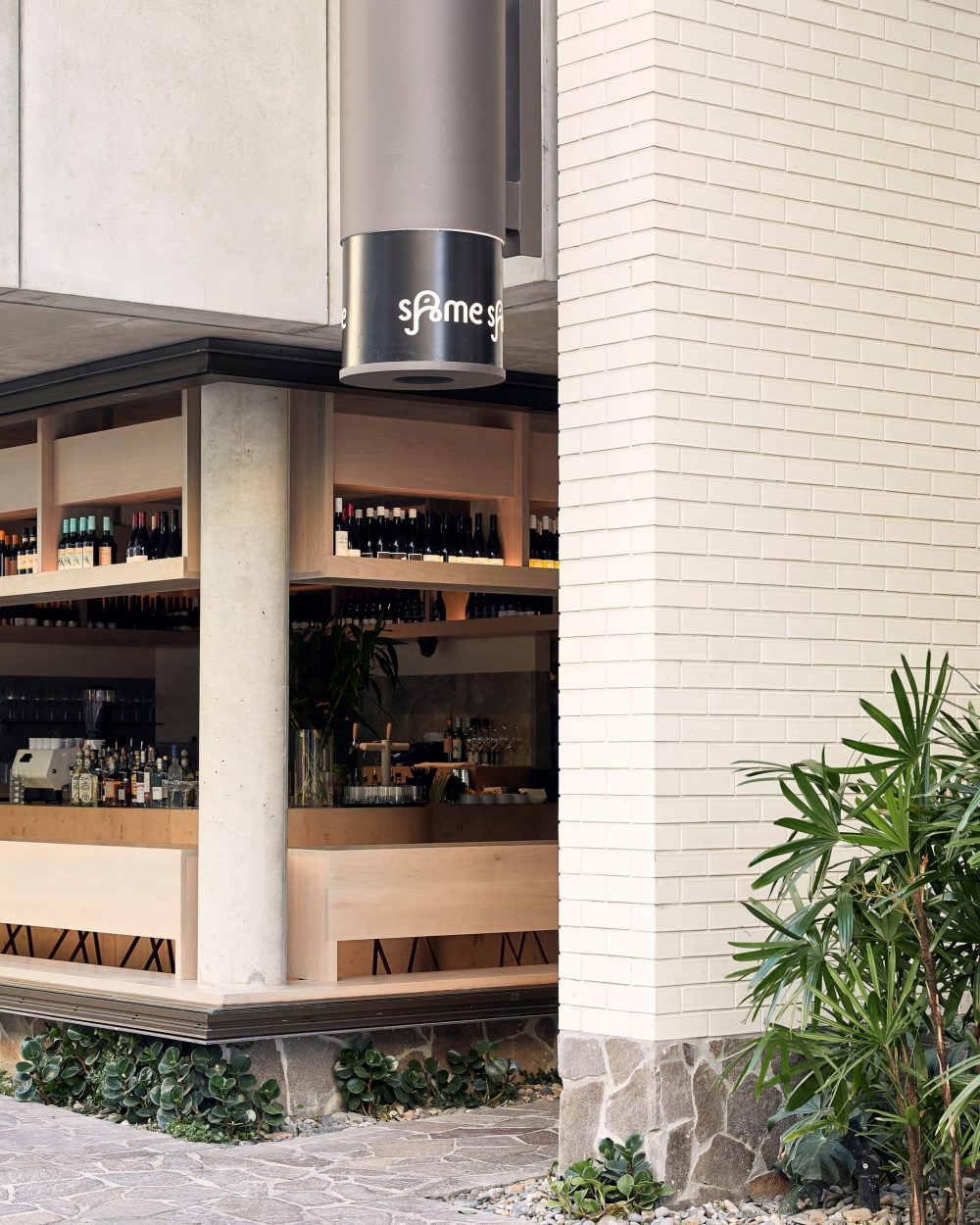 10/01/2021
Meet Ada
Food, Hotel, James St
Welcome to Ada Lane, a vibrant micro-dining strip that borders the northern aspect of The Calile Hotel.  Architecturally designed – Ada is home to a small collective of speciality businesses offering a smart extension to The Calile. The name pays homage to Ada Malouf who arrived in Australia with her husband Calile in 1892. She was renowned for her sense of hospitality and adventure – qualities reflected in this namesake gourmet hub.
Ada Lane has quickly made a name for itself as an exciting dining destination with an impressive collection of residents that punch well above their weight including sAme sAme, SK Steak & Oyster, LOS, BIÀNCA, Jocelyn's Provisions, EdwardsAndCo and Gelato Messina.
Located in the heart of the laneway is sAme sAme – an evolution of LONg TIME by owners Tyron Simon and Frank Li.
Designed by Richards and Spence, this restaurant and bar serves up the same much loved fragrant and flavoursome Thai food, the same exceptional wine list and precision service, the only thing that has changed is the location and the sleek surrounds, "It's still dark, and it's still fun. The restaurant is full of greenery – it's lush and inviting," Simon says.
sAme sAme, shares design cues with The Calile designed by Richards and Spence – think, the ever-cool and now iconic archways, cream brick, concrete and light American oak.
"It had to be designed by Richards and Spence," Simon says. "We didn't want to stick out in the precinct – we wanted to be part of something great."
Upstairs is Land of Smiles aka LOS bar, where guests can have pre or post-dinner drinks in the cool green, plant fringed space.  The view over Ada Lane and The Calile and the extensive selection of tasty Thai-style cocktails, beers and 140 long restaurant wine list inspires lingering.
The team of Tyron Simon, Ben Williamson, Frank Li and Bianca Marchi haven't stopped there, completing the final tenancy in Ada Lane with recently opened BIÀNCA, a classic Italian trattoria with house-made pastas, breads, cheese and gelato. Head Chefs Callum Grey and Mario Aserio have created a consummate Italian menu designed to share and compliment the fine wine pairings by Sommelier Millie Gosney.
Early in 2020, Ada became an even more chic destination with the arrival of leading Australian hair agency EdwardsAndCo nestled alongside sAme sAme and BIÀNCA.  EdwardsAndCo are nationally renowned for housing the country's most innovative and trend-setting hair colourists and stylists. Not unlike its neighbours, EdwardsAndCo Ada Lane has not compromised on style with a stylishly sleek and minimal design, featuring ultra-high ceilings and an impressive two-story high mural by Brian Connolly.
Across the lane, occupying the lower rear street level of The Calile is SK Steak & Oyster – this expansive 500 square-metre venue is not just a steak restaurant, it's a classic grille. Another venue designed with the magic touch of Richards and Spence, SK offers elegant dining that doesn't take itself too seriously.  For more on SK see our "Dine In" series here.
Rounding out the Ada Lane mix and the icing on the cake are an iconic duo, Jocelyn's Provisions – known locally for the highest quality baked goods and provisions and Gelato Messina – known nationally for the highest quality gelato.
We love finishing on a sweet note and are certain you will too.