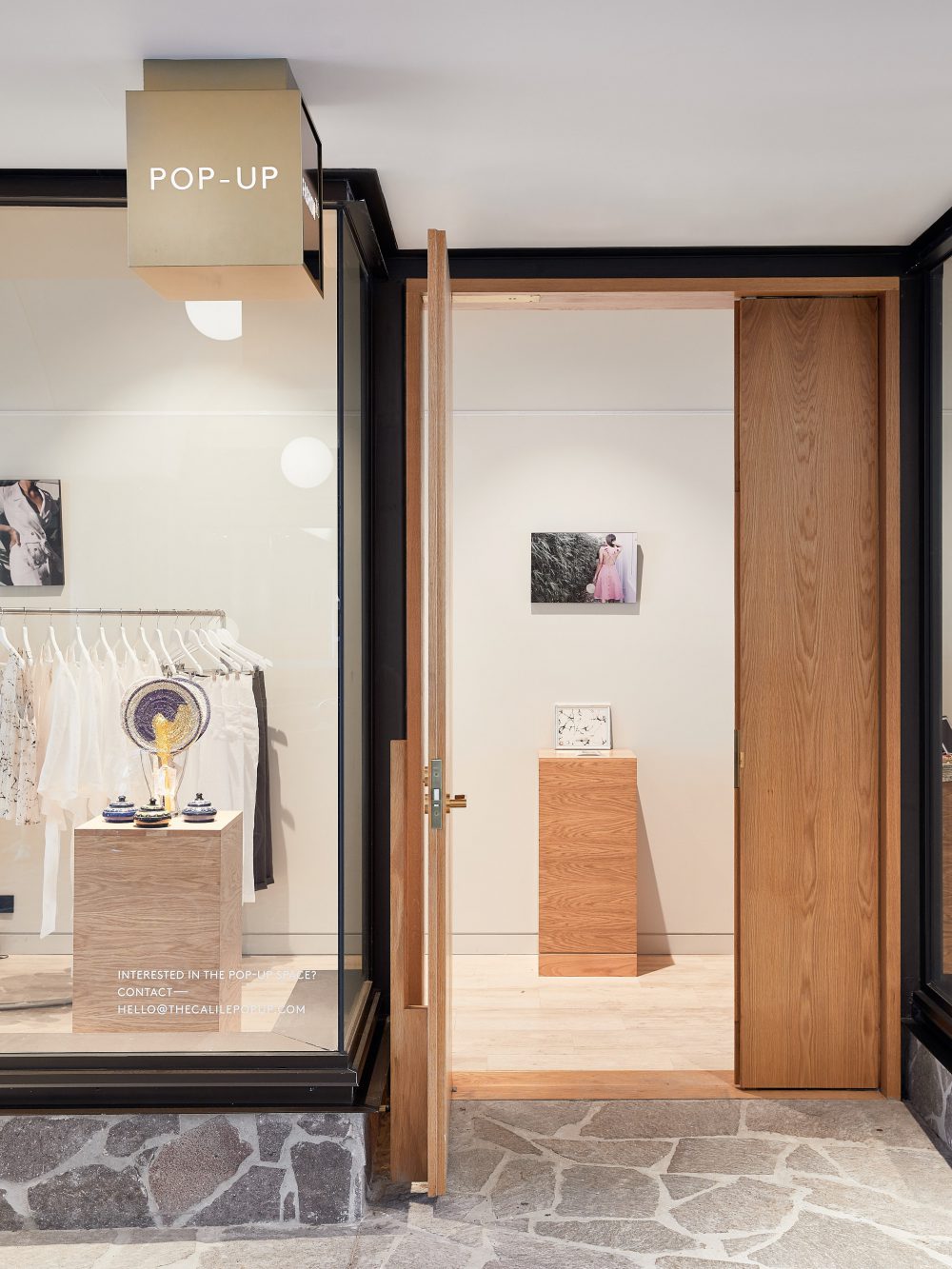 19/08/2019
Local Talent
Events, Fashion, Hotel
For the past six months, The Calile Hotel's designated Pop-Up retail space has hosted some of the region's most promising up-coming fashion designers.
The commitment stems from the hotel owners' supportive partnership with the Fashion360 program – an initiative of QUT's Creative Enterprise Australia which mentor up-and-coming designers, equipping them with the business skills to develop, launch and market a retail-ready range.
The on-going partnership culminated in a showcase event featuring all of the designers and their creations.
Driving the partnership is Rebecca Malouf, founder of Rebecca Manning Swimwear and wife of co-owner of the hotel, Cal (Calile) Malouf.
"The Calile is very excited to be part of the Fashion360 Program.  There is a strong Australian brand presence on James Street and so much emerging talent, that we felt that we needed to support the local industry with something real that we could do," Ms Malouf said.
"I personally went through the Program and found it invaluable in structuring my business for future growth."
Fashion360 ambassador Jonathan Ward, an acclaimed designer with more than three decades experience, has mentored the young designers throughout the six-month program.
The former R.M. Williams Executive Designer and founder of Jonathan Ward Couture, JW Collective and Shleep praised the creativity and vision shared by the 2019 fashion entrepreneurs.
"This year's designers all have very different 'handwriting' and are quite diverse in their backgrounds and life experience which underpins a solid foundation and dedication to their brands," Mr Ward said.
"I am looking forward to helping guide, support and grow their networks in the fashion industry through building confidence in creativity and developing deeper business skills into the future for them."
The Calile is delighted to support the Fashion360 program and provide access to premium retail space within the heart of James St for up and coming designers.