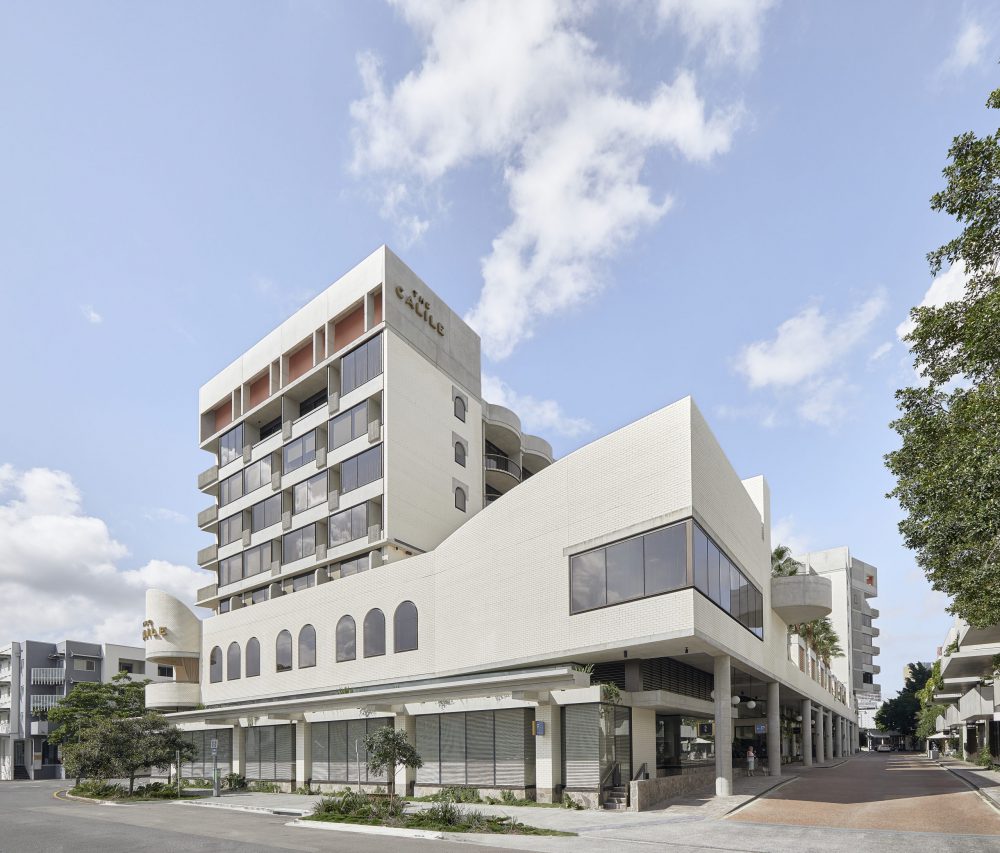 07/10/2018
Ada Lane Dining
Food, Hotel, James St
Prepare to be surrounded by diverse and delicious comestibles when visiting The Calile. Already located in a thriving neighbourhood of well-established and hatted restaurants, bars and cafes – The Calile will add another stratum of dining both through leading in-house venues and the addition of Ada Lane – a dedicated dining laneway adjoining the hotel.
Coinciding with the opening of The Calile Hotel and set to become a vibrant food and beverage micro-precinct within the wider James Street area, Ada Lane will see an injection of food and beverage operators in five new street-level spaces dedicated to the celebration of food and drink.
The culinary journey begins with Lobby Bar, The Calile's resident destination for fabulous coffee, all-day dining, delicious cocktails and a thoughtful, refined menu in the evening. A destination to while away the hours observing the vibrant too and fro of Ada Lane, Lobby Bar will your go-to for every occasion or simply because.
A Mediterranean flavoured hint of things to come, produce-driven icon Hellenika restaurant will take up permanent residence on the pool deck level of The Calile offering guests and diners a combined internal and external dining experience encompassing a leafy patio and cabana dining after hours.
With a simple ethos of good service with classically cooked quality produce, owner Simon Gloftis will bring an authentic Greek dining experience with only the freshest fish and produce at the centre, "I am a produce-driven restaurateur, meaning that the hero of the dish is always obvious and its integrity intact through the cooking process right to the plating of the dish," Gloftis pronounces.
Our appetites are already piqued…but there are more courses in this banquet to come via the yet to be announced hotel bar and Ada Lane.
Ada Lane will add to the menu and mirror the architectural space as it connects James Street with The Calile – finished in white brick with integrated gardens and suspended planters. Ada Lane restaurants and bars will have operable facades and open roof-top rooms that will create ambiguous spaces in which to linger, promising to provide memorable dining that celebrates the subtropical environment.
The laneway is named in honour of the family's great grandmother, "Together with her husband Calile, Ada set sail for Australia in 1892, their family establishing itself as part of Brisbane's local history. In homage to Ada's sense of hospitality and adventure, Ada Lane will also become part of Brisbane's fabric, creating an animated dining precinct for the city," states the Malouf family.
Further announcements on restaurateurs joining The Calile and Ada Lane family table to come.
The Calile Hotel, Ada Lane and restaurants are due to open in Spring 2018.