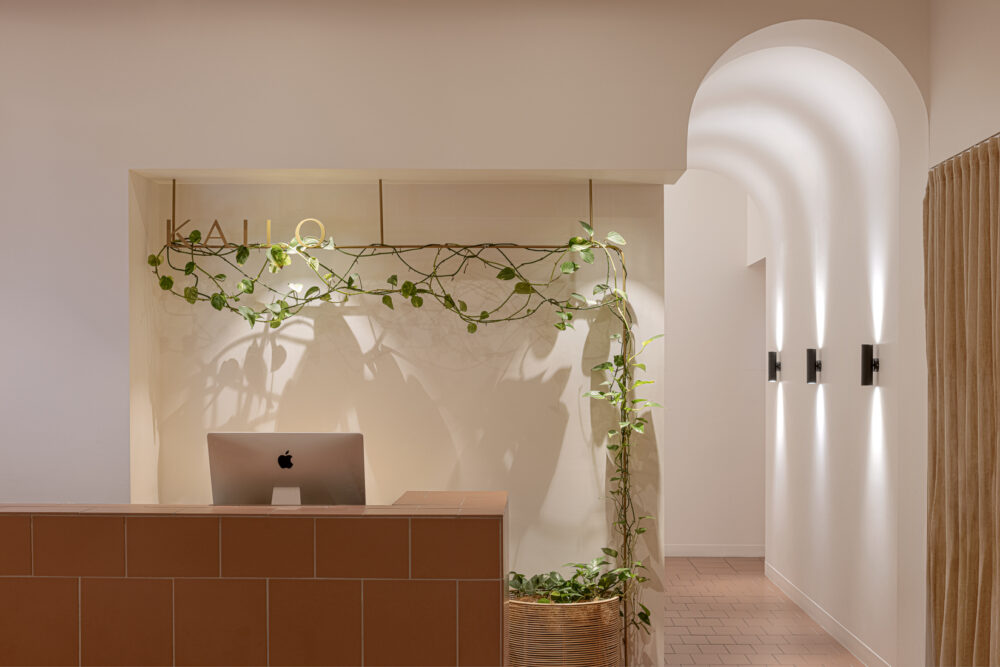 14/12/2022
The Residents – Kailo
Hotel, James St
If time is not of the essence, we highly recommend setting aside some hours to treat yourself at our resident retreat Kailo Medispa. In truth, we recommend this even if time is of the essence.
Kailo is a cruisy elevator ride to Level 1 and is located next to The Gymnasium. It is a private and peaceful retreat – a gentle escape from the heat and the buzz of urban activity outside.
With ten pink-hued treatment rooms, the possibilities for maximum relaxation are endless. Spa treatments are boundless too with 30, 60 and 90-minute massages (more is more here), facials and beauty maintenance on the menu. If you can…. we would suggest a full day to really treat your body to the nourishment it no doubt deserves.
To look like you have been holidaying here for a year 'The Signature' facial is hard to go past – some say a go-to glow-maker. The combination of a deep cleanse followed by an infusion of potent serums makes for a delicious start.
'Detox Wraps' are ideal too in between the pool and feasting time, while 'Vitamin Therapy' (think – magnesium. zinc and glutathione) could be the boost you need to hit The Gymnasium next door – or not, there is always a seated sweat session option known as an infrared sauna.
This one-hour natural body cleanse will leave you feeling revitalised, energetic, and most importantly fresh and ready for another holiday evening. (Don't be surprised if this treatment becomes a permanent weekly fix.)
Kailo Medispa Co-Founder Kath Merlo believes the spa provides a unique experience for hotel guests.
"Our dream at Kailo was always to create a one-stop wellness destination. From advanced corrective skin treatments to our exclusive Biologique Recherche body treatments, and nutrition and wellness coaching, our goal is to help our guests look and feel their best – not just during their stay but long after they leave as well."
Relaxation, for us, is high on the holiday agenda, so we recommend booking your treatments well in advance where possible.
It's going to be a long hot summer.