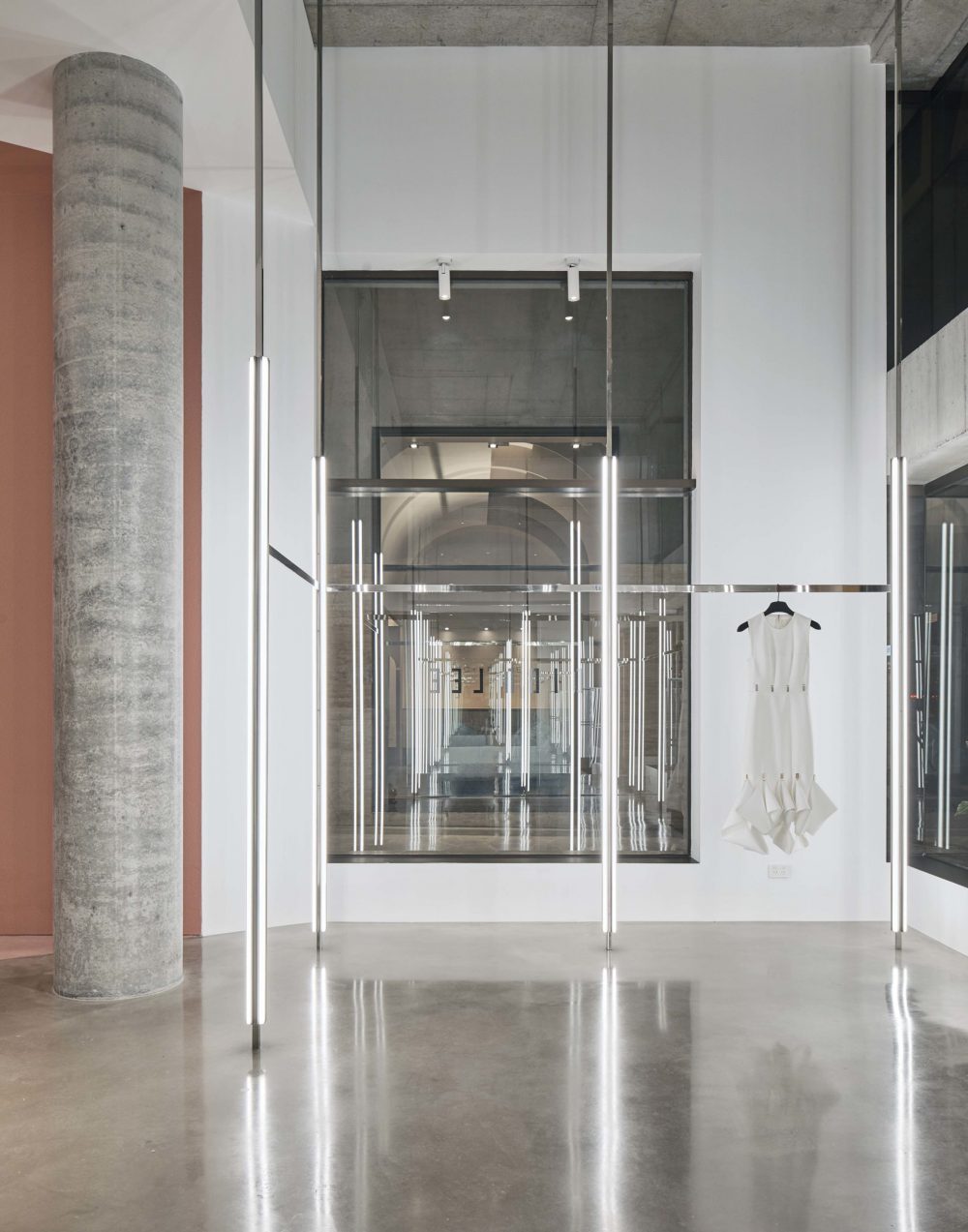 10/10/2018
The Residents – Dion Lee
Fashion, James St
Applauded for his technical aesthetic and tailoring prowess Dion Lee has become one of the most critically acclaimed and awarded Australian Designers in the past five years and now he is coming to James Street.
Opening his first Brisbane store within the ground floor retail mix of The Calile Hotel – the Dion Lee addition promises to add to the already sophisticated fashion atmosphere of this lifestyle precinct.
The store itself promises to be a reflection of Lee's renowned elegance with a clean mix of industrial and architectural style echoing the strength and intelligence the brand is recognised for.
"Dion's work embodies technicality and craftsmanship. The stores also have the same kind of energy – light and darkness, hard and soft, there is a lot of contrast and his garments often play through that feeling as well," says CEO Amelia Fincher.
This concept of architectural craftsmanship stems from the garments themselves…
"[There is a] focus on construction – the silhouette, the fit, the tailoring and really beautiful fabrications. Our design team is based in NY…they have access to a huge amount of inspiration – that's meant they are pushing themselves a little bit further."
"A Dion Lee piece is interesting, it's different it's not going to be something you find somewhere else – once you put it on you say WOW!"
So, who is the Dion Lee customer? They are strong, they are independent, and they are powerful …not dissimilar to the designer himself.
Sydney bred, but based in New York – Lee's vision has always been an ambitious one. Those who have worked with him from the outset speak of his lofty high goals and his determination in building a global brand by moving into other categories including footwear, accessories and even furnishings.
"He is inspired by geography, travel and other artists," Fincher states.
We couldn't agree more.