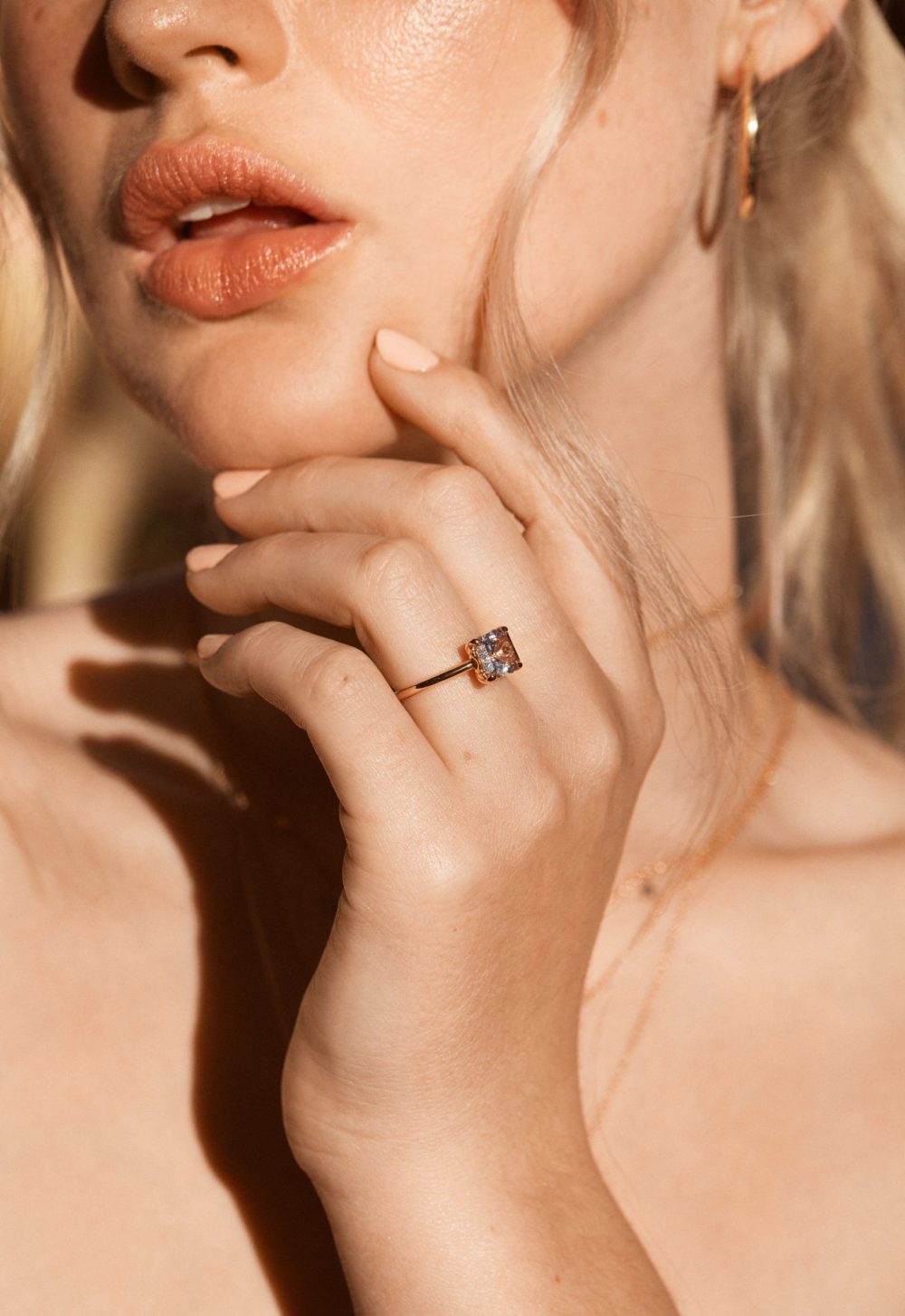 19/08/2020
The Residents – By Baby
Fashion, Hotel, James St
Viewing a craftsman (particularly a jeweller) at their work is a rare privilege. At By Baby, it is a daily opportunity. The family business now located in The Calile Hotel offers shoppers and those passing by a unique perspective of the exquisite process of crafting fine jewellery.
For Angelo and Angelique Andronis, who had been looking to relocate their store within James Street, The Calile provided a perfect solution to finding a new home for their successful business.
"We had been waiting for the perfect retail space to relocate to on James Street, so when the opportunity to move into The Calile Hotel came up we knew it was the one! The hotel embodies a sense of laid-back luxury that we really identify with. The design is elegant with a focus on attention to detail and materials like natural stone, both of which are central to our jewellery design and making," says Angelique Andronis.
"Beautiful natural gemstones and precious metals are at the heart of what we do every day and we wanted our surroundings to reflect that. The blush-toned store is paved with natural apricot-veined stone and framed by gold velvet and complementary brass accents. Our jewel is our emerald green counter on which Angelo and the team help customers design and select their pieces."
The space is also designed to allow customers to experience the intricate process of creating such beautiful fine pieces.
"Andronis + By Baby Jewellery is a maker and boutique and that's what we wanted to showcase with our new space. Our jewellery workshop sits behind a 4-metre arched window inside the boutique. Customers can watch as our team handcraft one-off custom designs and collection pieces every day of the week."
"We do on-the-spot customisations of our pieces to make them perfect for the wearer, like chain shortening, ring sizing, and cleaning and polishing. Grab a cocktail in the Lobby bar next door while you wait!"
Andronis Fine Jewellery offers a number of collections made in house: eclectic, one-of-a-kind pieces designed by master jeweller, Angelo, and cult contemporary brand, By Baby Fine Jewellery for the modern fine jewellery lover. They also stock Christie Nicolaides and New York jewellery brand, Meira T.