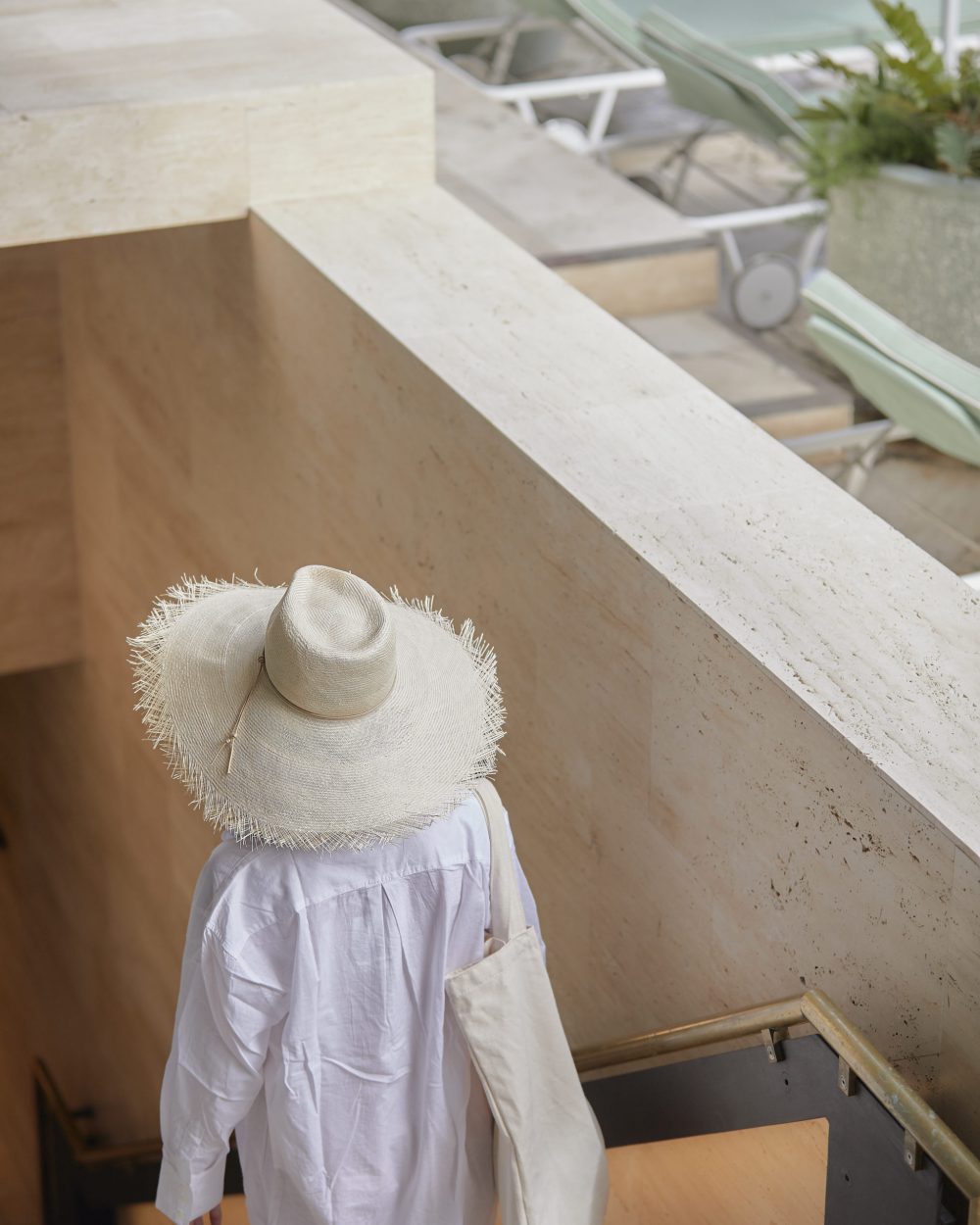 13/08/2020
Our Little Secrets
Hotel, James St
If you know…. you KNOW… but if you don't, then look no further as we share a few sneaky details about our special place.  Some are hidden in plain sight, just overlooked in the overwhelming Calile experience… there is a lot going on, we understand!  Some secrets are not so easy to spot however, tucked away and only known by a handful of savvy folks, so it's time for us to to spill the tea. Drink it up below.
Egg Room #220
As delicious as it sounds – the so called 'Egg Room' is one of a kind, unlike any of the 175 rooms under our stylish roof.  Ever wondered what is hidden behind the generously curved white brick wall on the intersection of Doggett and Wandoo Streets? Welcome to the Egg Room – named for its smooth curved wall which acts as the shell perfectly protecting the generous outdoor private terrace adjoining the Terrace Room. Catching the golden morning light every day, this room glows like the yolk at the heart of its namesake.
Vinyl Charm
Music is an important part of memory making and, we are big on memory making here at The Calile. Not only do we carefully curate the playlist in our common spaces and provide the opportunity for in-room connection, but we have also gone analogue in our library with a record player and a custom selection of vinyl.  From Angus & Julia Stone and Sugar Man Sixto Rodriguez to Jamiroquai and The Arctic Monkeys what better way to while away the time, disconnect with a good book, spin some tunes and make new memories.
Pedal Power
Born to ride?  Well, then it's time to leave the bubble and explore beyond and what better way than on two wheels with the wind in your hair (under a helmet of course).  We have a stable of four Australian/Dutch made LEKKER Bikes with two options available catering to your cycle-style.  Think two Amsterdam style vintage uprights for leisurely cycling with inbuilt front and rear racks for picnics or shopping excursions. Or, for those interested in speed and a sleek profile, two lightweight 3-speed fixie-inspired (but with brakes!) semi-uprights designed to go places.  Bikes are available for guest use and can be pre-booked via our concierge.  Assemble the peloton and head to New Farm Park for a picnic or the riverside bike paths for a day exploring our surrounds.
Keeping Time
Proudly prominent, but often overlooked, The Calile has its own faithful clock tower. Yes, we are that extra.  With wonderful old traditions slowly being lost, we felt it pertinent to track time the old-fashioned way akin to a town square providing a helpful service for our community.  A small reminder to us all as our world spins faster and faster, to perhaps slow down and appreciate where you are and maybe where you need to be…right here, on Calile time.
Subaquatic
Only guests will know this one, and sometimes not even they are aware…the iconic Calile pool has its own dedicated washroom facilities secreted beneath the pool deck.  One of the favourite spaces of The Calile's talented architects and tiled in the same glass-green tiles used in the pool, this space owns a sense of quietude.  Playing counterpart to the pool above, filled with clear cool water, this simple space below impresses a sense of warmth with its arches and portals filtering the sunlight in.
Acoustic Arcs
The Calile is renowned for its graceful archways but in contrast to their architectural serenity did you know that these structural marvels provide great acoustics for bouncing and amplifying sound? They do this a little too well in fact, often resulting in a frisson of chatter and merriment ricocheting around a space. Never fear though, the graceful arches of our Lobby and Lobby Bar have been soundproofed, so the next time you are sharing a gin and gossip, your secrets will be safe with us.
Sky High
It's no secret, we have a rooftop… all buildings have them, so what is so special about our roof? Well, it is large (very large) and available for event bookings.  The rooftop is reserved solely for those that occupy a premier suite with private roof terrace (Calile or Ada) or for those who attend a rooftop event at the hotel. We can confirm, the air is clearer, and the views are spectacular both of the nearby city and of the uniquely Brisbane outlook over the corrugated rooftops of leafy New Farm.  We are also working on a few extra secret initiatives for our rooftop, stay tuned for more.