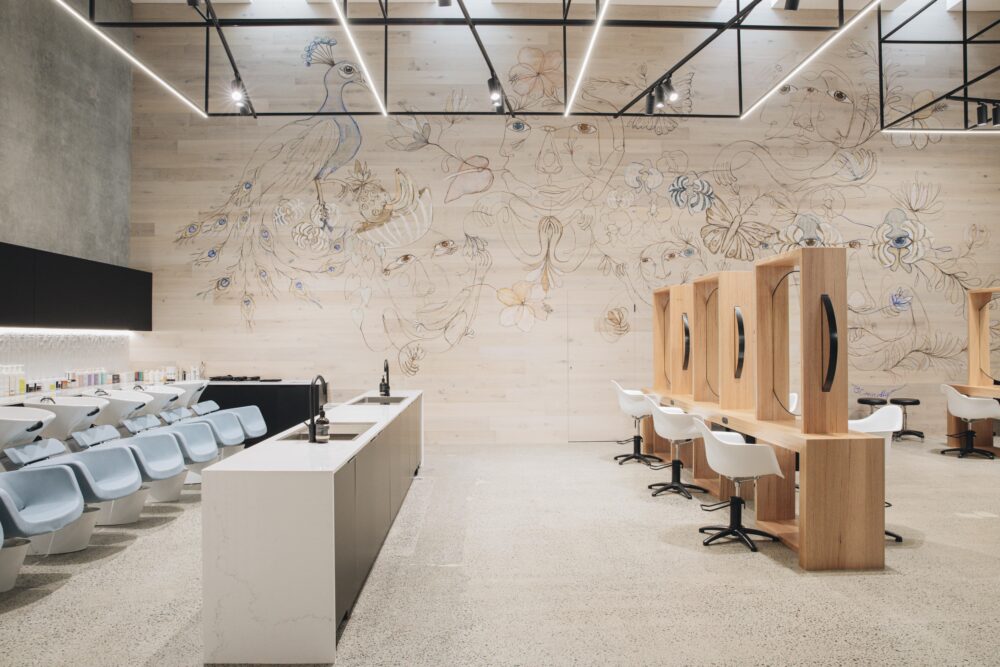 19/06/2023
The Neighbours: EdwardsAndCo
Hotel, James St
The unexpected conveniences when travelling make a good holiday a great holiday – like hotel transfers in an EV, nabbing a walk-in spot in a hard-to-book restaurant or, in this case, an appointment at one of our country's leading salons. Despite the pre-vacation personal maintenance we all undertake, sometimes you just need a top-up or a killer blow-wave for a night out, and boy, do we have the hook-up.
Located a skip and snip from our lobby in Ada Lane, EdwardsAndCo, by owner Jaye Edwards is nestled between restaurants sAme sAme and Biànca, and just like its neighbours offers an extensive menu – a menu for hair care, that is. 
Renowned for textured beach waves and creamy blondes, Edwards started his craft at age 15 and opened his first salon at 23. Now with over 17 years experience, nine salons, a hair care brand to his name and the respect of legions of people with great hair, it is safe to say he is a leader in the industry. Originally from Sydney and now calling Brisbane home, clients savvy enough to secure appointments well in advance can book services with Jaye personally because there is nothing better than getting the expert to do your do.
Beyond walking out with the hair you've always dreamed of, the EdwardsAndCo service is worth experiencing. The expansive concrete space is impressively framed by a custom floor-to-ceiling mural by artist Brian Connolly, who, fittingly, explores themes of inner growth and transformation through an ethereal and psychedelic approach. Groovy.
Clients are positioned at equally sculptural timber stations with circular mirrors. They can settle in with refreshments – our pick, the real coffee (no pods here), pampering and watching the lively organised chaos of this popular salon. Enjoy that feeling of knowing that you are in good hands. The salon offers full services for women and men with a dedicated area just for gents. There are no bad hair days here.
EdwardsAndCo invite Friends of Calile members to see what all the fuss is about with 10% services when staying. Book that post-swim freshen up and turn heads with a little help from the co.