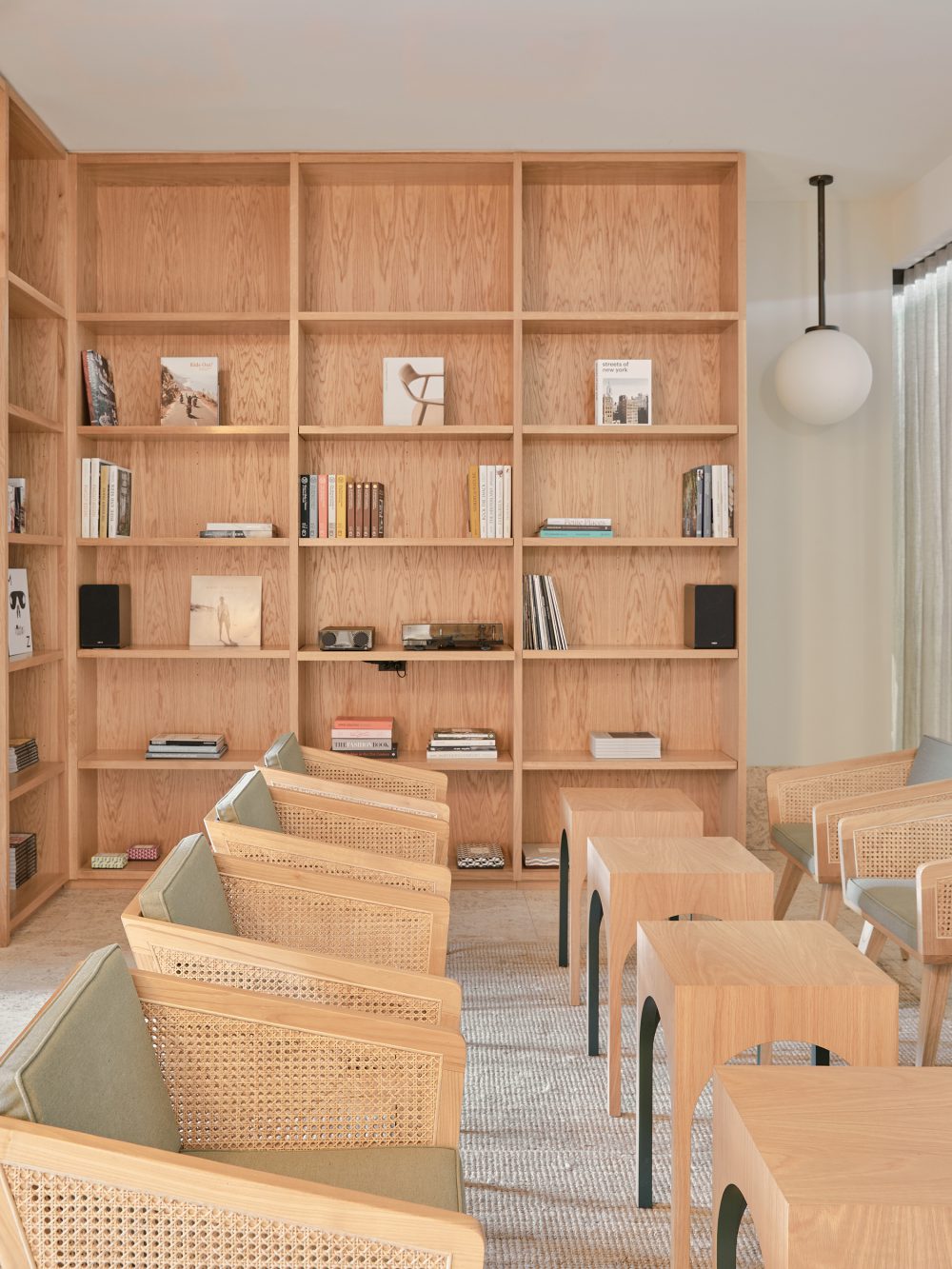 21/01/2019
Enter The Library
Hotel
Tucked away from the pool and bustling pool deck and cabana's is a carefully considered, quiet corner – a space that is also designed with the guest's enjoyment in mind but delivering an alternate form of relaxation.
Titled The Library – fittingly, the space is a quiet and intimate cultural hub where guests are invited to linger and enjoy the thoughtfully curated catalogue of books and journals.
A well-considered addition, which again distinguishes The Calile as a unique hotel, The Library originated from the desire to combine a haven of luxurious and lively areas, with intimate and cosy spaces that satisfy the mind and feed creativity.
In the words of renowned hotelier Andre Balazs – "The first step to a great hotel is its spatial programming and physical culture and with that comes the evolving story or what it is like to be in this place."
Balazs maintains that along with the grand spaces and public areas there has to be a degree of intimacy and comfort to put you at ease. The Library is that place.
Curated by Julie Tjiandra, owner of leading Brisbane bookstore Scrumptious Reads, visitors will find themselves drawn to the vast array of aesthetically pleasing publications chosen not just for their content but for their shelf appeal as well.
"The books have to look beautiful – so while the content is curated, I have to consider how the books and journals will look when they sit alongside each other on the shelves," says Tjiandra. "I also have to consider The Calile sensibility when choosing. Most of the books are related to design, travel, art and business. Most importantly however they must be books that inspire – that make you want to pick them up and become involved in their content, books that make you come away feeling a bit smarter and a bit more cultured."
"These are all the books that I love."
Fiction features too – classics old and new, along with local authors like David Malouf and significant Australian writers.
Carefully chosen journals are also available. Among the selection, locally produced Feathersome, sits easily alongside the international Cereal and Delayed Gratification – the world's first "Slow Journalism" magazine which revisits the events of the previous three months "to see what happened after the dust settled and the news agenda moved on."
Monocle too is an intelligent staple along with a full set of Monocle lifestyle books and Travel Guides as well as the newly produced New York Times Explorer series.
Says Tjiandra, "The Calile has a unique feature in having a library. It is a memorable property – so the books and the collection that I put in there has to be memorable as well."
So switch off, slow down and get lost in the pages of a good book at your leisure.