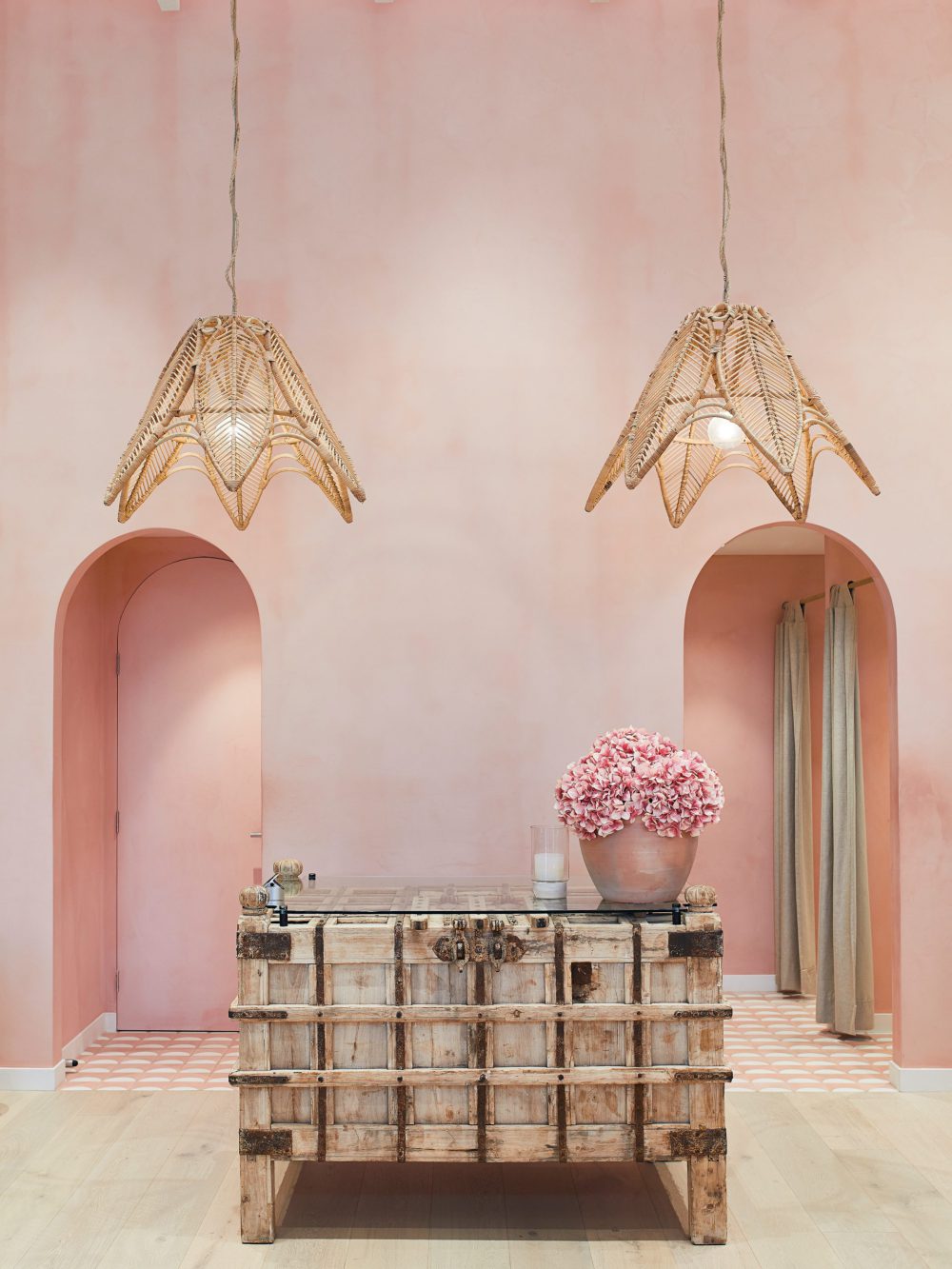 19/08/2020
The Residents – Mr. Zimi
Fashion, Hotel, James St
Born in the tropics – and grown in Byron Bay it is fitting that The Calile Hotel now houses Mr. Zimi with its first permanent store. Bohemian in nature the 70's inspired label now sits prominently at the Doggett Street entrance – a perfect fit for the sub-tropical fashion needs of local and guests alike.
For husband and wife team Jimi and Zoe Paul the fused blend of their name and design skills has resulted in a collection of distinctive and timeless prints across a range of styles from shift dresses to jumpsuits, swimwear and accessories.
"Mister Zimi's design aesthetic is built around colour, bold prints and relaxed shapes. We draw inspiration from global travels and the golden eras of the 60s and 70s. Our brand is fun, personal and accessible. We do not follow trends and prefer to instil some meaning and story behind what we do," says owner Jimi Paul.
"We aim for a sense of timelessness in our offering, through simple designs layered with unique colourful prints. Our fabrics and designs are versatile and are just as at home on the beach as they are dressed up at parties and weddings. Our business has grown with a strong connection with an appreciation of our customer so we want our in-store experience to continue that."
The James Street opening has allowed the brand to expand even further.
"The Calile is a natural fit for Mister Zimi. The high-end high-street feel of James Street is what attracted us to the area. The James Street precinct has a very authentic and intimate feel which gives the retailers an opportunity to develop a direct connection with the customer."
In addition to the aesthetic and activity of The Calile, Jimi and Zoe believe that the strong retail tenancy mix will be a great add on to the area and will strengthen James Street as an outstanding outdoor retail precinct. "It is a place we are proud to be part of."
In developing the design of the store Jimi and Zoe paid particular attention to the unique feel and personality of the space. "We are lucky to have amazingly high ceilings which create a rare sense of space and scale in-store. Throughout the shop, we have brought together earthy tones and timber finishes to provide a warm and welcoming environment."
"One of our favourite items in the shop is an antique Indian wedding chest sourced from St Barts (on James Street). This has become our shop counter and sits in front of a chalky pink back wall inspired by La Muralla Roja, an out of this world apartment complex built in the 1960s on the Mediterranean coast of Spain. We were lucky enough to shoot our 2016/17 summer collection there and we have been in love with it ever since. The pink back wall has since become a feature of all our stores but one."