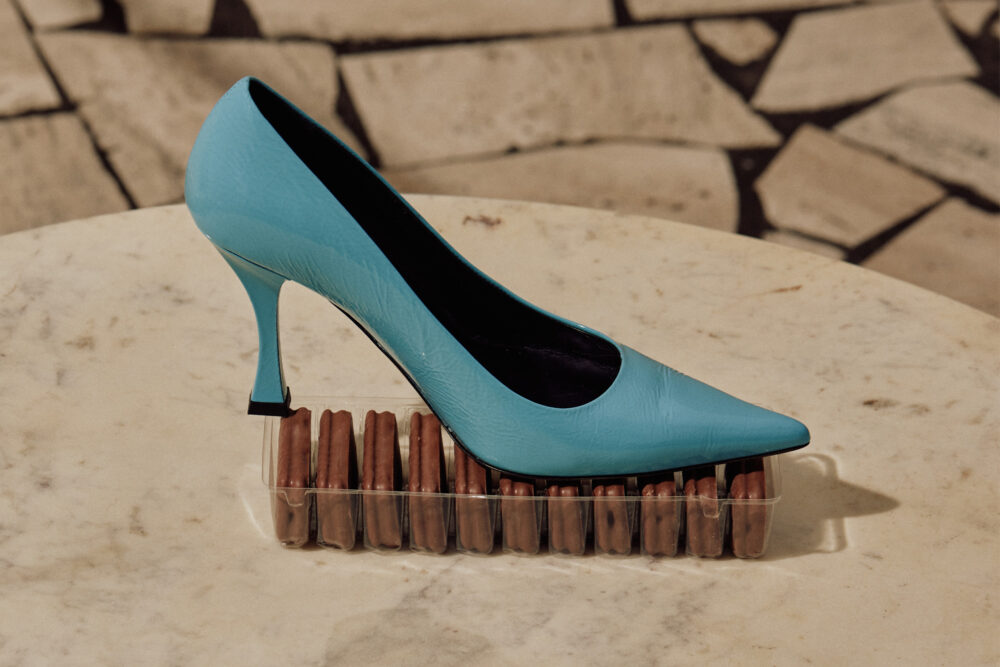 29/09/2023
Book Club: Zigzag Street
Book Club, Hotel
Introducing our monthly Book Club. We believe that a good book is the ultimate travel companion. Reading, like travelling, cracks open new worldviews and enriches understanding of people and place – so it is logical that we have combined the two to present monthly literary inspiration for guests in the form of The Calile Book Club.
From a dog-eared novella poolside and an afternoon read and nap on a daybed, to tucking in with a good book at the end of the day, we invite our guests to truly escape with a good book in a good place. Partnering with local institution Riverbend Books we will deliver a creative and compelling agenda of entertaining and inspired reads with a new tome for guests to enjoy every month.
Feeling nostalgic in our birthday month, we proudly launch Book Club with a throwback to our origins with Brisbane classic Zigzag Street by much loved local Author, and Calile friend Nick Earls. Fun fact, Nick is the playful and personable voice who penned The Calile Hotel website back when we opened in 2018. Read more about our friend here.
For locals, Earls needs little introduction, with his award winning and much-loved Zigzag Street a nostalgic homage to the halcyon days of Brisbane in the 1990's. With a talent for developing deeply human stories, with characters formed by the place they inhabit, Zigzag Street is a comedic rumination on contemporary life… "chaos, poor judgement, interpersonal clumsiness…and, eventually, hope."
The Calile is delighted to share such an iconic work with our guests and introduce a local Author who is visionary, deeply talented and has remained a genuine and generous friend of the hotel. We are not at all embarrassed to shamelessly shout just how gifted our friends are, with Nick continuing to shine a light not only on Brisbane talent, but on Brisbane life too.
We invite our guests to enjoy Zigzag Street, to connect with our place and each other and to enjoy an acerbically funny and sweet nostalgic tale from Brisbane.
Nick has kindly signed a limited number of copies for guests staying with us during October that are only available while stocks last.
Zigzag Street is available when adding Book Club to your booking during the month of October 2023 while stocks last.
Synopsis: Zigzag Street
Here I am, on a work day of some importance, riding out of town in a cab with a babe I've just concussed with footwear.
Richard Derrington is twenty-eight and single. More single than he'd like to be. More single than he'd expected to be, and not coping well. Since Anna trashed him six months ago he's been trying to find his way again.
He's doing his job badly, he's playing tennis badly, his renovating attempts haven't got past the verandah, and he's wondering when things are going to change. Zigzag Street covers six weeks of Richard's life in Brisbane's Red Hill. Six weeks of rumination, chaos, poor judgement, interpersonal clumsiness…and, eventually, hope.
A comic masterpiece – Who Weekly. The book that began it all for Nick Earls.
Future Book Club reading list:
October 2023:          Zigzag Street, Nick Earls
November 2023:       Tom Lake, Ann Pratchett
December 2023:       Lola in The Mirror, Trent Dalton
January 2024:           Tirra Lirra By the River, Jessica Anderson
February 2024:         Immaculate, Anna McGahan
March 2024:             Women & Children, Tony Birch